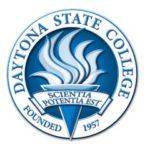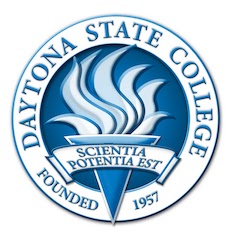 Daytona State College is pleased to announce Timothy A. (Tim) Norton as the College's new Vice President of Advancement and Executive Director of the DSC Foundation.
Norton brings more than 30 years of experience in development and advancement in higher education, including 15 years as founder and principal consultant of Crux Communication in Atlanta, Georgia and Maryville, Tennessee.
Most recently, he served as Vice President for Advancement and Marketing at Reinhardt University in Waleska, Georgia, and as the Appalachia Service Project's Chief Advancement Officer in Johnson City, Tennessee.
He has focused on colleges, universities, healthcare and other non-profit organizations to advance their mission through strategic, focused public relations, marketing, and development communications campaigns, as well as manage capital and building project campaigns, private foundation grant research and proposals, and donor development programs.
"We're very pleased to have Tim join us and look forward to his expertise in helping the College expand opportunities for our students' benefit," said Dr. Thomas LoBasso, President. "Daytona State is poised for incredible growth in the next few years, and his leadership and experience in fundraising and development is going to be an integral part of that growth."
"It took some time to find the right person to serve as our Executive Director of the Foundation," said Denis Shelley, DSC Foundation Board Chair. "Tim Norton is going to be a great addition to our team. I am excited he is here with lots of new ideas to move the Foundation to new heights."
Norton earned his Bachelor of Arts in Organizational Communication from the University of Central Florida, and also holds a Master of Arts in Education from Southwestern Baptist Theological Seminary, Ft. Worth, Texas. In addition to professional experience, he was on the board of Fare Forward: A Christian Review of Ideas, and served as a member of the Council for Advancement and Support of Education (CASE), the Association of Fundraising Professionals, the Downtown Atlanta Kiwanis Club, and the Board of Advocates for Baylor University's School of Social Work.