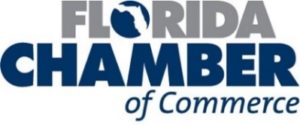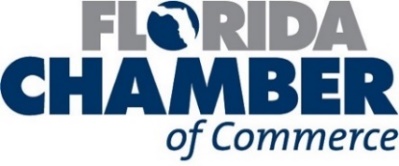 Nutrient-Supercharged Water from North of Lake
Okeechobee Contributing to Water Quality Concerns
On the heels of a landmark 30-year study of ailing Florida Keys coral showing nutrient-supercharged water from as far north as Orlando contributing to the harmful impacts on our coral reefs, the Florida Chamber of Commerce today released the latest in a series of educational water videos which points to 97 percent of water going into Lake Okeechobee coming from north of the lake – Kissimmee, and most of the contaminated water originating on the northwest side.
The just-released coral research, and the Florida Chamber's 11th in a series of educational water videos, were led by top FAU-Harbor Branch Oceanographic Institute Research Professor Dr. Brian Lapointe.
"When it comes to securing Florida's future, there are few issues more important than water," said Mark Wilson, President and CEO of the Florida Chamber. "With 4.5 million more people expected to call Florida home by 2030, science-based data is key to meeting the challenges Florida faces."
The educational water video also features water and environmental leaders:
Dale Gawlik, PH.D., Professor and Director of Environmental Science, Florida Atlantic University
Nyla Pipes, Executive Director, One Florida Foundation
Tommy Strowd, P.E., Director of Operations & Maintenance, Lake Worth Drainage District
Newton Cook, President, United Waterfowlers Florida
Jeff Couch, U.S. Army Corps of Engineers
Bill Louda, PH.D., Research Professor, Florida Atlantic University
Marty McKenna, citrus grower
The latest video was released in connection with the Florida Chamber's Environmental Permitting Summer School, happening this week in Marco Island.
Click HERE to view the entire series of educational water videos.
To learn more about the latest coral research, visit the Palm Beach Post, National Public Radio, the Key West Citizen, UPI and the journal Marine Biology. 
Established in 1916 as Florida's first statewide business advocacy organization, the Florida Chamber of Commerce is the voice of business and the state's largest federation of employers, chambers of commerce and associations aggressively representing small and large businesses from every industry and every region. The Florida Chamber works within all branches of government to affect those changes set forth in the annual Florida Business Agenda, and which are seen as critical to secure Florida's future. The Florida Chamber works closely with its Florida Political Operations and the Florida Chamber Foundation. Visit FloridaChamber.com for more information.