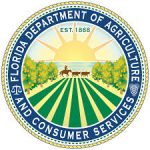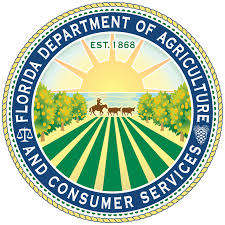 Commissioner Nicole "Nikki" Fried today offered the following statement on climate change and energy issues:
"I've said it before and I'll say it again – we are facing a climate change crisis that will impact our state for generations to come. No state in America – and few places on Earth – are as vulnerable to the effects of climate change as is Florida.
We know, with near-absolute certainty, that burning fossil fuels contributes to:
Sea level rise – up to 8 inches higher around Florida in the past 60 years, and expected to cost our state $75 billion in the next 20 years,
More extreme weather – including 100-year hurricanes happening every 10 years, and a heat index of over 100 degrees nearly half the year in the decades to come,
Future economic challenges – including up to an 80 percent decline in key agricultural crops, and predicted 22 percent increase in crop insurance costs
Risks to public health – especially for those with asthma and heart and lung conditions, and disproportionately affecting low-income communities, people of color, and our seniors.
To understand part of why this problem persists, let's connect the dots:
We use more residential energy in Florida than any other state except Texas – and our residents' energy expenses are 40 percent higher than the U.S. average,
Of that household energy, 90 percent comes from electricity,
And of that electricity, 72 percent was generated by burning natural gas – more than 1,400 trillion BTUs last year.
And as for renewable energy? It's just over 2 percent, with solar energy accounting for just 1 percent – in California, it's 19 percent, and even in Massachusetts it's 11 percent.
My point is this: in a state at extreme risk from climate change, and with climate change exacerbated by burning fossil fuels, we haven't done enough – not nearly enough – to curb the threat every single one of us faces.
There are many who will say our state is taking steps in the right direction. And yes, moving in the right direction is fine. But to quote the letter members of the Florida Cabinet recently received from Congresswoman Kathy Castor, Chair of the U.S. House Select Committee on the Climate Crisis:
'Electricity generation across America is moving to clean energy – and Florida's future should not be tied to dirty, carbon-polluting sources that cause severe impacts and massive costs of the climate crisis.'
I ask my fellow Floridians to look around us – seas are rising, temperatures are getting hotter, weather's getting more extreme, storms are getting worse, and public health and lives are at risk.
And if we continue with just 'the right direction,' pretty soon the threats we face tomorrow from climate change and fossil fuel consumption will be here today."