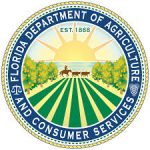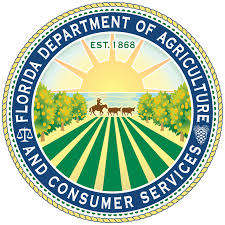 Florida Commissioner of Agriculture Nicole "Nikki" Fried today led a gathering of Southeastern produce growers to discuss strategies to protect farmers from illegally-subsidized Mexican produce imports.
At the meeting, organized by Jubilee Orchards owner Lawton "Bud" Chiles, Fried was joined by Florida Blueberry Growers Association president Brittany Lee, Georgia Blueberry Growers Association president Brandon Wade, and local farmers from both states.
"Mexico's unfair trade practices and the USMCA's inability to level the playing field for Florida farmers will just continue NAFTA's 25 years of failures," said Commissioner Nikki Fried. "If we don't stop Mexico's illegal trade actions, and end the trade wars and tariffs, Mexico will continue eating our lunch on agriculture and trade – and it won't be American-grown."
Florida's agriculture industry is the state's second largest, with $132 billion in economic impact and 47,000 farms supporting two million jobs. Fruit and vegetable farming supports 90,000 jobs and adds over $6 billion to the Florida economy, with thousands more jobs in Georgia and other southeastern states. The USMCA could cause $389 million in losses to Florida agriculture.
Fried and the growers encouraged lawmakers to pass the Defending Domestic Produce Production Act, bipartisan legislation that will allow American produce growers to file complaints with federal regulators against unfair trade practices. The legislation, sponsored by U.S. Senator Marco Rubio and U.S. Representatives Vern Buchanan and Al Lawson, and co-sponsored by all members of Florida's congressional delegation, will ensure Florida's farmers won't once again be left behind.
"The deck is stacked against Florida and Georgia farmers who desperately want to compete fairly," said Jubilee Orchards owner Lawton "Bud" Chiles. "The Mexican government is subsidizing their farmers so that they can grow fruits and vegetables to be imported into Florida markets during our fresh season, so they can out-price Florida farmers."
During the discussion, other farmers expressed their frustrations and spoke about a plan to educate and activate consumers by encouraging grocery stores and retailers to support local farmers and not foreign subsidized produce, with potential strategies including targeted digital organizing.