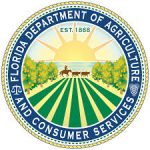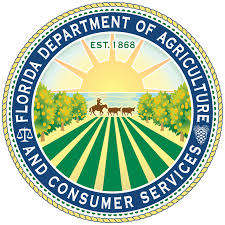 Following the notice of appeal filed last night by the Attorney General and Governor seeking to overturn last week's court ruling that the state gun preemption law's punitive measures are unconstitutional, Commissioner Nicole "Nikki" Fried held a press call with state and local leaders calling on the state to drop the appeal.
"Thirty years ago, the state decided to preempt local gun laws, stripping communities of their right to consider rules that reflect their residents' values. Eight years ago, that preemption took a turn for the worse, when our state overstepped and became the first in the country to personally punish local leaders for their votes," said Commissioner Nikki Fried. "Florida has dealt with unimaginable tragedy from gun violence, from Parkland to Orlando, and Fort Lauderdale to Tallahassee. It's a different world now, we're a different state than we were then, and it's time to take a different approach to these issues."
The appeal seeks to reverse the state's loss in Weston v. DeSantis and uphold the law allowing mayors, commissioners, and councilmembers to be sued, fined, and removed from office if they vote for local gun safety ordinances. Florida has been called "one of the most hostile states in the country to gun-control legislation." The Florida Department of Agriculture and Consumer Services had been named in the lawsuit dating back to the prior administration. Yesterday, Commissioner Fried directed the Attorney General to remove the Department from the state's appeal.
"My predecessor was named in the lawsuit, and our Department did its legal obligation as a defendant. Yesterday, I directed the Attorney General to remove our Department from the appeal. And today, I'm calling on the state to drop the appeal – now," announced Commissioner Fried. "When I was elected, I said the NRA's influence on this office was over – and I certainly won't let them argue in court on my behalf. We should restore local democracy and allow communities to consider common-sense local measures."
Commissioner Fried was joined on the call by State Representative Dan Daley (HD-97), St. Petersburg Mayor Rick Kriseman, gun safety advocate Fred Guttenberg, and Moms Demand Action volunteer leader Nancy Fry.
"In the wake of the Parkland shooting, I came up to a student who said 'do something, just do something.' So we did. I, and elected officials across this state, stood up and said enough was enough and brought this legal challenge," said Representative Daley, a Marjory Stoneman Douglas High School graduate and one of the case's original plaintiffs. "It's unconscionable than an elected official could be removed from office, fined, and attacked in their individual capacity for doing what their residents demand. I commend Commissioner Fried for stepping up and demanding to be released from the lawsuit, the appeal of which is a waste of precious taxpayer dollars designed to appease the NRA."
"When I served in the State House, we would hear members of the House talk about how Washington should stop telling them how to do their job, because they know their state better than Washington," said St. Petersburg Mayor Rick Kriseman. "Well, we in the cities and counties know our communities better than the state, and it's the height of hypocrisy for the legislature to continue to impose preemptions on us across the board. It wouldn't surprise me to see pop up in other states these draconian and punitive measures against local elected officials who try to defend their residents."
"I am so thankful for the leaders in this state who stepped up after Parkland and said, 'we are the ones responsible for keeping our citizens and communities safe' – that would be the mayors," said Fred Guttenberg, founder of Orange Ribbons for Jaime. "This law that they challenged only came into being in 2011 – there is no longstanding legal precedent here. The effort of this lawsuit, for local officials to simply take back some control, only makes sense."
"We're proud to stand with Commissioner Fried today as she continues to champion gun safety," said Nancy Fry, a Florida volunteer leader with Moms Demand Action. "Gun violence is a crisis that takes the lives of 100 Americans every day – in Florida alone, more than 2,500 people die each year by firearms. When gun safety legislation stalls on the state and national level, it often falls to local officials to find solutions to the gun violence plaguing their communities. As the first national ruling of its kind, striking down the most punitive forms of preemption law, this isn't just a landmark for Florida's cities – but for other cities across the country facing similarly severe penalties for trying to keep their communities safe from gun violence."
44 states have some form of state preemption of local firearms ordinances, with Florida, Arizona, Kentucky, Mississippi, Oklahoma, and Texas also having the punitive preemption laws now ruled unconstitutional.