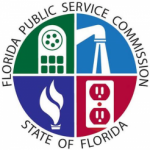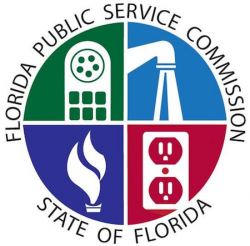 As more Florida consumers choose cutting edge communications technologies, landline phones continue to disappear, according to the Florida Public Service Commission's (PSC) annual Report on the Status of Competition in the Telecommunications Industry.
"Many Florida consumers now live in wireless only homes and use wireless and broadband services," said PSC Chairman Art Graham. "As the pace for technological innovation quickens, companies are investing in advanced technologies that best serve the diverse needs of today's consumers, while also boosting Florida's economic growth."
The 2018 report, released today, shows consumers continue to move from landline telephone service to wireless and cable/Voice over Internet Protocol (VoIP) services. The data also indicates that residential migration might be increasing slightly, while business customers are still migrating to VoIP services in large numbers.
For the eighth year in a row, the number of business landlines exceeded residential   landlines, although both experienced significant drops in 2018. Residential landlines declined 23.6 percent, while business landlines declined 23 percent.
CenturyLink continues to be Florida's largest residential landline provider, despite experiencing a 30.2 percent decline in residential lines last year. AT&T's residential landlines declined 19.8 percent, and Frontier's declined 24.1 percent during the same period.
As in past years, wireless, VoIP and broadband drove the telecommunications markets in 2018.  There are an estimated 20.8 million wireless subscriptions in Florida and more than 4.5 million VoIP connections. According to the Federal Communications Commission (FCC), 93 percent of households in Florida had fixed broadband connections of at least 200 kbps, and 20 percent had connection speeds of at least 100 Mbps at the end of June 2017.
The FCC-reported overall telephone penetration rate of 92.7 percent for Florida suggests that most consumers are able to afford telephone service.  For eligible Floridians needing help on their monthly phone bills, the Lifeline Assistance program for discounted voice and broadband service is available. Florida's Lifeline participation rate increased from 41.3 percent in eligible households in 2017 to 42.7 in 2018.
Delivered to the Florida Legislature by August 1 each year, the PSC report compiled data from Florida telecommunications companies for a 12-month period ending December 31, 2018.  Access the entire report here.
For additional information, visit floridapsc.com.
Follow the PSC on Twitter, @floridapsc.