Florida A&M University (FAMU) will host the Florida Historically Black Colleges and Universities (HBCU) Impact Summit on Monday, August 5. The event brings together the presidents of the state's four HBCUs to discuss their institutions' historical significance, present status and sustainability for the future.
There will be an opening reception on Sunday, August 4, from 6 p.m. until 9 p.m., and the Florida HBCU Impact Summit begins Monday morning, August 5, from 8 a.m. until 1 p.m. Both the reception and the Summit will be held in the FAMU Grand Ballroom. A news conference and photo opportunity will follow the Summit at 1 p.m.
"I'm humbled by this opportunity to host my fellow colleagues from the HBCUs around Florida, to tell our story and to plan our future together in the state and the nation," said FAMU President Larry Robinson, Ph.D. "This is a tremendous opportunity for us, and I'm looking forward to some very constructive dialogue and strategic planning for future collaborations."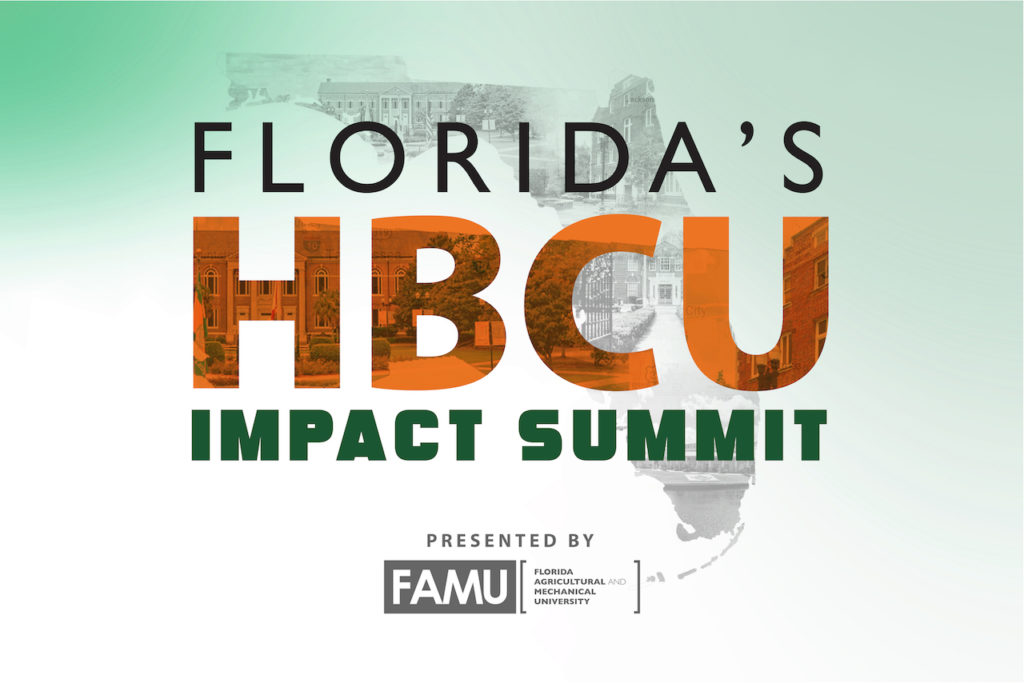 According to a study recently released by the United Negro College Fund (UNCF), Florida HBCUs enroll nearly 13,000 students, have a total economic impact of $833 million and generate 7,817 jobs to their local and regional economy, each year.
"It is my desire that Florida's HBCU Impact Summit, through the cooperative efforts of cross-institutional strategies, will produce outcomes to strengthen our respective colleges and universities, collectively and individually, as well as the students and constituencies that we serve," said Edward Waters College President A. Zachary Faison, Jr., J.D.
According to the UNCF, Florida's HBCUs, Bethune-Cookman University, Edward Waters College, FAMU and Florida Memorial University, comprise four percent of the four-year institutions in the state, enroll nine percent of all Black undergraduates at public and private institutions and award 18 percent of all bachelor's degrees earned by Black students.
Jaffus Hardrick, Ed.D., is president of Florida Memorial University in South Florida. He said the Tallahassee summit "offers an incredible opportunity to highlight some of the state's greatest assets: historically Black colleges and universities. For more than a century, FMU, FAMU, B-CU, and EWC have collectively provided educational and economic opportunities in underserved communities across the state. I am looking forward to discussing the challenges and implementing solutions."
Bethune-Cookman University President E. LaBrent Chrite, Ph.D., said he is thrilled to engage with the Florida HBCUs "at this auspicious time in our collective history."
"The timing of the event is especially critical as the country addresses a near-unprecedented convergence of economic and political challenges," said Chrite. "HBCUs fulfill a uniquely powerful obligation in extending both access and opportunity for tens of thousands of students a year, who may otherwise have no way of developing the skills and capacities required for a 21st-century economy."