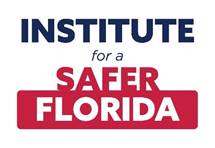 The Institute for a Safer Florida (ISF) released the following statement regarding the recent shootings in Dayton, Ohio and El Paso, Texas.
"The back-to-back mass shootings in El Paso and Dayton are a heart-breaking reminder that these incidents can happen anywhere. Our hearts and prayers are with the families, friends and communities that are the latest to suffer from this epidemic plaguing our country. These shootings are a solemn reminder of why the Florida Chamber of Commerce created the Institute for a Safer Florida to identify ways to make our schools and workplaces safer. We won't rest until solutions are discovered that can be implemented across Florida and beyond."
For more information and to join the effort, visit us at saferfl.org.