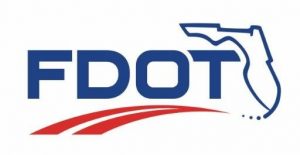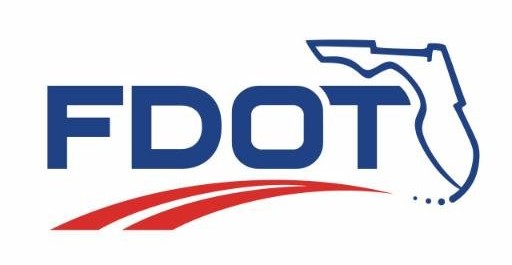 Road Rangers Provide Valuable Service Daily
Quick action by Road Ranger Christopher Thomas on Friday helped reunite a family with a loved one. That's after an older driver was reported missing and was the subject of a Silver Alert—be on the lookout (BOLO).
According to the Florida Highway Patrol (FHP), a Volusia County Deputy spotted a vehicle on Interstate 95 (I-95) matching the description of the one mentioned in the Silver Alert BOLO. The deputy was traveling southbound, but the other vehicle was traveling northbound. FHP states that it had troopers on the way, but none was in the immediate area. Road Ranger Thomas was patrolling nearby and spotted the lost subject's vehicle. He notified dispatch and gave real-time updates until a trooper made contact. Thomas then stayed on scene at a safe distance to provide traffic control for the troopers.
Lieutenant Jennifer M. Marcoux, District Lieutenant for the Florida Highway Patrol located in St. Augustine, writes: "I have no doubt that Mr. Thomas' actions were absolutely vital to us finding this subject and reuniting him with his family."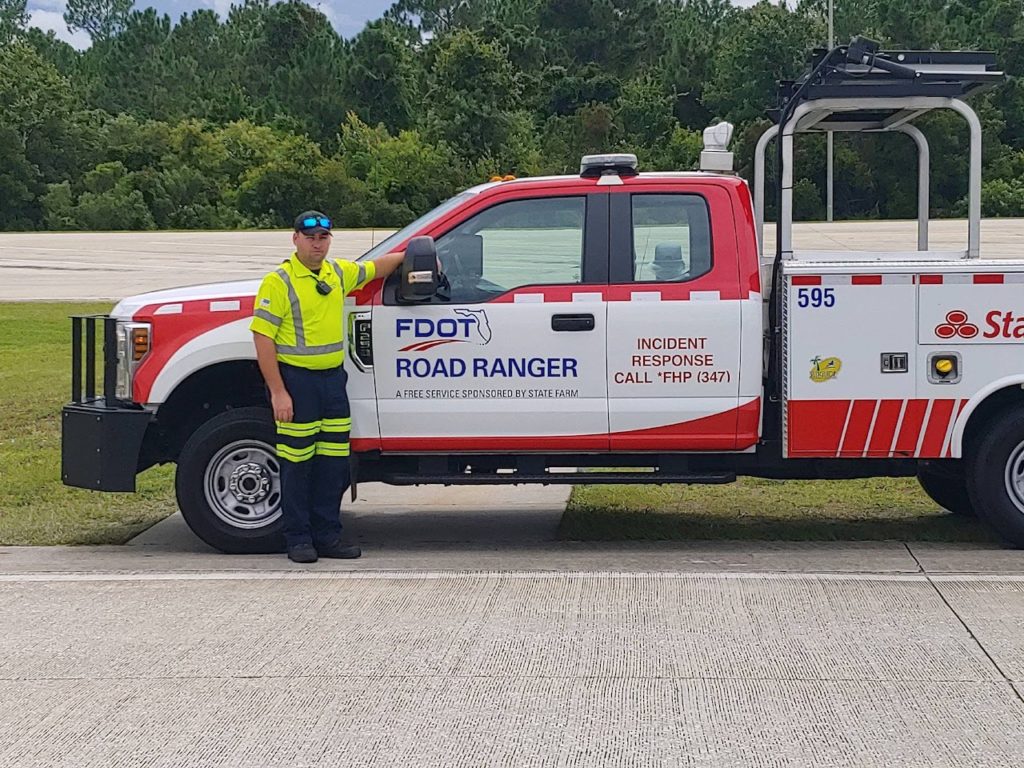 Road Ranger Christopher Thomas
Road Rangers are often referred to as 'lifesavers' by grateful motorists assisted along Florida's highways and interstates. The Road Rangers service is free to motorists and helps to reduce congestion and enhance safety on Florida's roadways by proactively patrolling the highways, responding to crashes/incidents, changing a flat tire, jump-starting vehicles, providing gasoline, and making small safety repairs. The patrols provide traffic control for scene stabilization, deliver an initial maintenance response (debris clean up, spill control, etc.), and communicate with law enforcement agencies regarding incidents.
Road Rangers are sponsored by State Farm in the Central Florida region, including greater Orlando. This includes patrols on I-4 (outside of/not including the I-4 Ultimate project), I-75 in Sumter and Marion counties, as well as I-95 in Brevard, Volusia, and Flagler counties.
Disabled motorists can dial *FHP (*347) and the Florida DOT Road Rangers will be notified by the Florida Highway Patrol. Florida motorists can learn more about the program at AssistPatrol.com. Motorists who are assisted by the patrol can also share their stories on social media using the hashtag #AssistPatrol. Road Rangers vehicles are designated as emergency vehicles. When you see one beside the roadway, please slow down or move over.