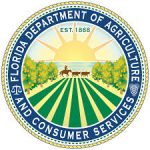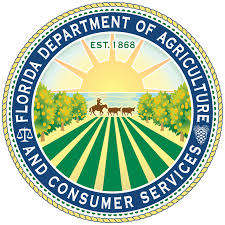 With students heading back to school across the state, Commissioner Nicole "Nikki" Fried is calling on Florida schools to participate in the Florida Breakfast Challenge. Open to all Florida schools participating in the National School Lunch Program, the Challenge aims to increase student participation in school breakfast. 2.9 million students in Florida currently receive school lunch.
This is the first year for the Florida Breakfast Challenge, which is a partnership between the Dairy Council of Florida, No Kid Hungry, and the Florida Department of Agriculture and Consumer Services.
"Hunger holds people back, and when children are hungry, it's harder for them to learn and succeed. For millions of kids, schools meals are the only meals they can count on. That's why we're launching the Florida Breakfast Challenge," said Commissioner Nikki Fried. "We're working together with the Dairy Council of Florida and No Kid Hungry to make sure no child starts their day on an empty stomach – and we're calling on Florida schools to partner with us and take the Challenge."
"As Chair of the Pinellas County School Board, I know the importance of what breakfast means to our scholars. It provides the energy needed to focus on learning," said Pinellas County School Board Member Rene Flowers. "That's why I'm accepting the Florida Breakfast Challenge, and I encourage schools across our state to do the same."
"Research supports that children who start their day with a nutritious breakfast also start their day ready to learn," said Dairy Council of Florida Director Teresa Moran-Wiebe. "Florida's dairy farmers provide a product that is a breakfast staple (milk), and are honored to be part of this statewide effort that will make an immediate impact on the lives of so many students in Florida."
"A school breakfast challenge can ensure more kids are getting the morning nutrition they need – that's good for students and good for our state," said No Kid Hungry Florida Director Sky Beard. "School breakfast helps kids feel better and learn more. Healthier, more educated students can build a healthier, stronger Florida. We are proud to be a partner for the Florida Breakfast Challenge, and know it will benefit many children by increasing participation in school breakfast."
Fried also announced the Challenge on Twitter, with a video that can be viewed here.
The Florida Breakfast Challenge will award schools with the largest percentage increase in breakfasts served with prizes, including cafeteria equipment. Schools can pledge to participate in the Challenge by December 13, and will be measured on number of breakfasts served from January-March 2019 and January-March 2020. Schools can find more information and register for the Challenge by visiting FreshFromFlorida.com/BreakfastChallenge.