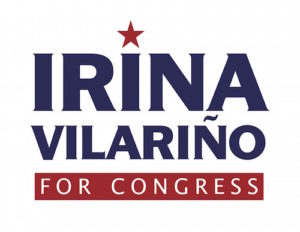 The Irina Vilariño Campaign today made the following statement on the entry of Omar Blanco into the contest for the Republican Primary in Congressional District 26:
"Omar Blanco has a very recent and clear record of supporting numerous Democrat candidates with extreme views in the past election cycle.
"Blanco tenaciously fought to defeat Governor Ron DeSantis and Lt. Governor Jeanette Nuñez, State CFO Jimmy Patronis, US Senator Rick Scott, State Senator Manny Diaz, and multiple other Republican candidates. While it is disappointing that he attempted to defeat these leaders who have brought the strongest era of prosperity to our state, what is more disappointing is that he was so outspoken in his support for radical Andrew Gillum who was pushing a socialist agenda and whose leadership would have proved disastrous for Florida.
"It has been rumored for weeks that Debbie Murcasel-Powell has been encouraging a Republican primary so that she can be better positioned for re-election victory. Blanco is so much better suited to run in the Democrat primary that we feel his entry into the race can only be in keeping with an all-out attempt to keep Murcasel-Powell in place.
"The voters are not stupid, and we look forward to this campaign. Unlike Blanco, our focus remains on defeating the leftist agenda of Nancy Pelosi and returning sound economic principles to Congress."
PAID FOR BY IRINA VILARIÑO FOR CONGRESS