Florida A&M University (FAMU) President Larry Robinson, Ph.D., will attend a statue unveiling of alumna and tennis trailblazer Althea Gibson on Monday, August 26, at 11 a.m. at the Billie Jean King National Tennis Center in New York.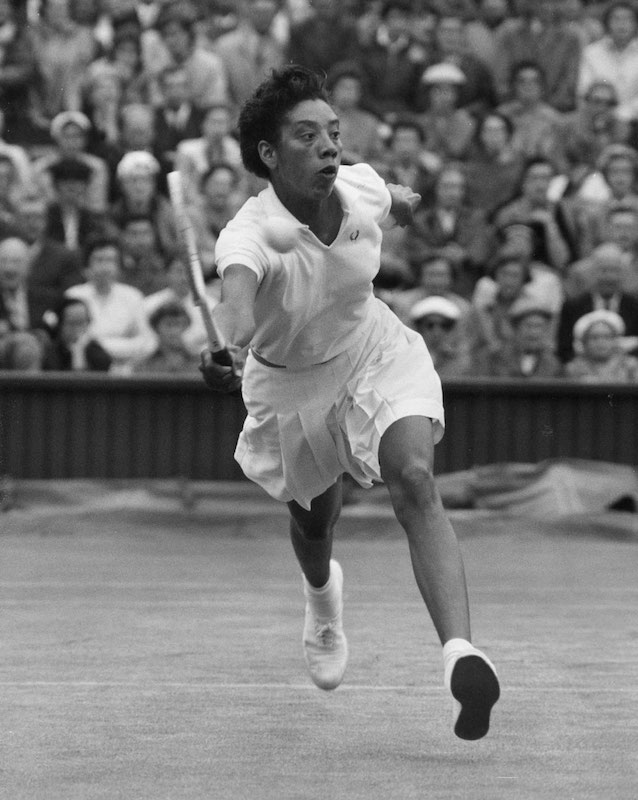 Gibson entered FAMU in 1949 on a full athletic scholarship. The following year, she became the first African-American player to receive an invitation to the Nationals, where she made her Forest Hills debut on her 23rd birthday. Although she narrowly lost in the second round to the reigning Wimbledon champion and former U.S. National winner, she received extensive national and international coverage.
While still a student at FAMU, Gibson won her first international title in 1951, the Caribbean Championships in Jamaica, and later that year became the first African-American competitor at Wimbledon. In the spring of 1953, she graduated from FAMU and began teaching physical education at Lincoln University in Jefferson City, Missouri.
Gibson became the first African-American Wimbledon champion in the tournament's 80-year history in 1957. She was also the first champion to receive the trophy personally from Queen Elizabeth II.
The U.S. Tennis Association is commemorating Gibson's 11 Grand Slam titles by dedicating the statue on the southeast corner of Arthur Ashe Stadium.
"It is a great honor for me to represent all Rattlers in saluting our distinguished alumna Althea Gibson at this event," said Robinson. "Without question, she was a trailblazer who opened the doors to tennis for the likes of Venus and Serena Williams, and emerging superstars like Coco Gauff."
During its board meeting last Friday, FAMU's Board of Trustees approved a resolution to name FAMU's tennis courts in honor of Gibson.
Additionally, the City of East Orange, New Jersey, final home of the star, will dedicate a park in her honor on Friday, August 23, at 11 a.m. at Soverell Park.
Upon her return home from the Wimbledon tournament in 1957, Gibson became only the second African-American, after Jesse Owens, to be honored with a ticker tape parade in New York City, where she was presented the city's highest civilian award, the Bronze Medallion.
A month later, she won her first U.S. National Championship. Gibson wrote, "Winning Wimbledon was wonderful, and it meant a lot to me. But there is nothing quite like winning the championship of your own country."
In 1958, Gibson was named Female Athlete of the Year by the Associated Press, garnering over 80 percent of the vote, after successfully defending her Wimbledon and U.S. National singles titles. She also became the first African-American woman to appear on the covers of Sports Illustrated and Time.