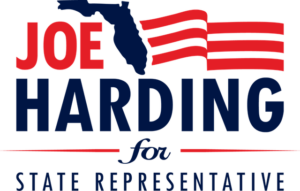 The first responders advocacy organization says
Harding's vision lines up with its core values.
The Joe Harding Campaign today announced the endorsement of the Professional Firefighters of Marion County. Harding, a conservative Republican and seventh generation Floridian who was born and raised in Williston, announced his candidacy for the District 22 seat in the Florida House of Representatives in February. The seat is currently held by Representative Charlie Stone, who will not be seeking reelection in 2020 due to term limits.
"From our first meeting, it was clear that your vision for Florida is in line with the core values of the first responders of Marion County," said Daniel D. Garcia, President of the Professional Firefighters of Marion County, Local 3169, in his endorsement letter to Harding. "Your election would represent a partnership committed to providing adequate resources to infrastructure and traffic patterns that would provide improved emergency management response."
Garcia, whose organization represents the firefighters, EMTs, and paramedics of Marion County, also said Harding's commitment to the importance of family as well as his support for increased vocational funding made him the group's choice.
"What an honor to have the support of the Professional Firefighters," said Harding. "Public safety is one of my top priorities, and I'm so proud to have the men and women who work so hard to keep our community safe on my team. Their service is invaluable, and I look forward to working together on issues that will make Marion County residents more secure and make our first responders even more effective."
Garcia's letter can be found HERE. 
About Joe Harding for State Representative
Joe Harding, a conservative Republican and seventh generation Floridian, is a small businessman who was born and raised in Williston. Harding's priorities are ending illegal immigration, outlawing sanctuary cities, and supporting agriculture. Also topping his agenda are defending Second Amendment rights, protecting all human life, and addressing skyrocketing health insurance and prescription drug costs. Harding learned the value of hard work and good stewardship of resources in his large family of eleven children, raised by his pastor father and homeschooling mother. While studying construction management at Florida International University, he worked multiple jobs to support himself, eventually working his way up into demanding project management roles. Currently, he owns and operates a lawn maintenance company and a horse boarding and training facility. Harding and his wife, Amanda, have four children. District 22 includes Levy County and part of Marion County.
ON THE WEB:  www.JoeHarding.net

Paid by Joe Harding, Republican, for State Representative