Suddath, a leading global transportation, relocation and logistics company, announced today the appointment of Heather McBride-Morse as its new chief people officer.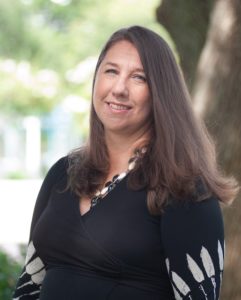 McBride-Morse has a proven track record of driving the talent agenda, bringing with her 20 years of experience helping organizations to grow, both organically and through mergers and acquisitions. She has a passion for creating a top-tier employee experience and a signature motto of "making Monday the best day of the week."
Most recently, she was the vice president of human resources at Fiserv, a global financial technology firm. While there, she created an operating model for the start-up international business unit, in addition to supporting the alignment of the employee and client experience. Before that, she worked in human resources at several premier global Fortune 500 organizations, including Raymond James Financial, Jabil Circuit, Honeywell and Eaton.
McBride-Morse succeeds Elizabeth Spradley, who is retiring after 31 years on the Suddath team.
"Elizabeth has been instrumental in developing Suddath's culture and employee experience," said Michael Brannigan, president and CEO of The Suddath Companies. "Through Suddath's growth and change over the years, Elizabeth has been a constant, keeping our employees engaged, productive and happy. We are grateful for all her contributions, as well as for her cheerful personality. Her presence will be greatly missed."
Spradley served as Suddath's senior vice president of human resources since 2003. Starting at the company in 1988 as personnel director, she has seen the company grow from a local Florida household goods company with 275 employees to a global moving, logistics and relocation firm with over 1,750 employees worldwide. Through her tenure, her roles included developing and managing various benefits strategies, policies and programs. Spradley's colleagues described her as an enthusiastic spokesperson for Suddath's energetic, team-oriented culture.
"Though Elizabeth left large shoes to fill, we are confident with Heather's extensive experience and passion, that she will transition into the role seamlessly as we continue to prioritize and progress our employee experience and talent management goals," said Brannigan.
About The Suddath Companies
Suddath moves people, businesses, and products.
The Suddath Companies was established in 1919 and has grown into a nearly $600-million global transportation, relocation management and logistics company, serving 150 countries with 2,200 employees around the globe. With more than 30 locations and nearly 3 million square feet of warehouse space in the U.S., Suddath each year moves more than 70,000 households, including 30,000 military families, and is also North America's largest commercial mover. For more information, please visit suddath.com.