After the Florida A&M University (FAMU) Marching "100" lit up the NRG Stadium in the Cracker Barrel HBCU Battle of Bands in Houston, Texas, fans can still show their appreciation.
The weekend event showcased eight bands from historically Black colleges and universities from across the country. Participating bands included Miles College, North Carolina Central University, Prairie View A&M University, Southern University, Talladega College, Texas Southern University, Tennessee State University, and FAMU.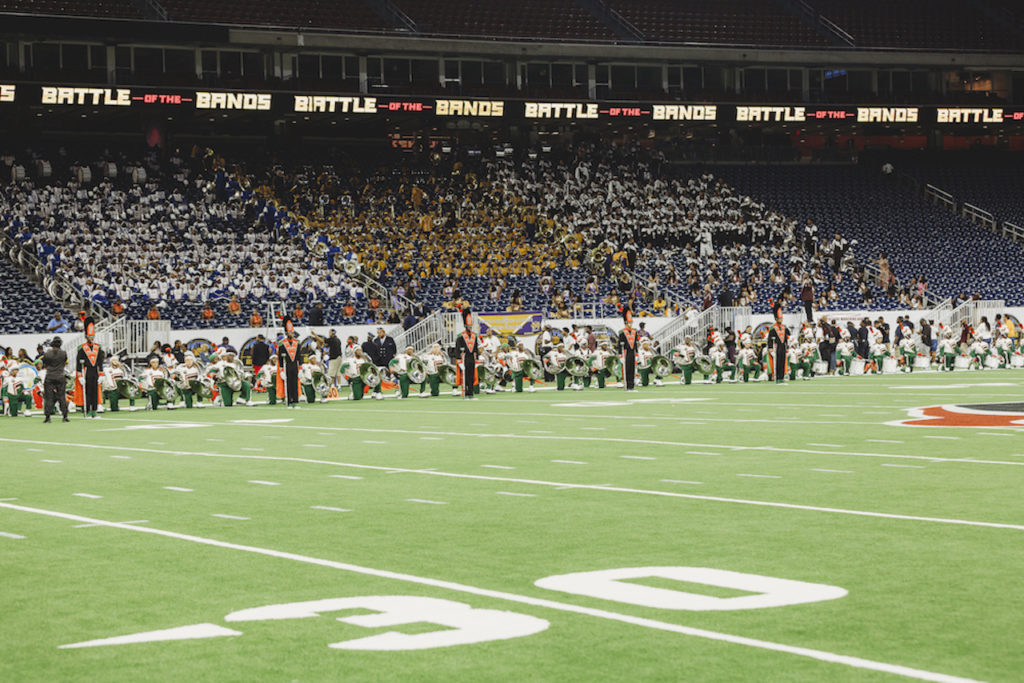 Each band was provided full sponsorship that included transportation, hotel, meals and an honorarium.
HBCUsports.com continued the competition online with a poll for band fans to vote for the best performing band at the event.
"The FAMU Marching "100" was spectacular and presented outstanding field and stand shows in Houston during the 2019 National Battle of Bands," said Shelby Chipman, Ph.D., director of marching and pep bands. "Our band students will continue excellence on the field and in their academic classes on campus. You can vote for the Marching "100" through the HBCUsports.com poll as the best band to have performed during the event."
Vote for The Marching "100" at: HBCUsports.com.