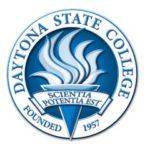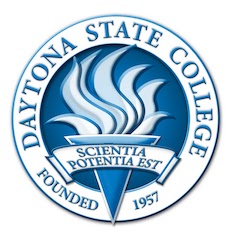 The Daytona State College Bachelor of Science Information Technology (BSIT) program has received accreditation from the ABET Computing Accreditation Commission. The evaluation was a comprehensive review of the BSIT program as part of its 2018-19 accreditation cycle, which included a self-study and an on-site visit in the fall of 2018.
"This is an impressive accomplishment and a testament to the quality of work by everyone involved," said Dr. Tom LoBasso, President of Daytona State College. "This will only elevate the stature of the program and the quality of students we can attract, as well as employers who will seek out our graduates."
The BSIT is housed in the College of Business, Engineering and Technology's School of Engineering Technology and was originally established in 2010 as the Information Systems concentration of the Bachelor of Science in Engineering Technology. The BSIT later became a standalone degree program in the 2014-15 academic year. Approximately 200 students are enrolled in the program, which produced 25 graduates during the 2017-18 academic year.
"The team of faculty, led by Dr. Ron Eaglin, Chair of the School of Engineering Technology, did an outstanding job preparing the documentation and reports," said Dante Leon, Associate Vice President of the College of Business, Engineering and Technology. "ABET accreditation is the gold standard for engineering and STEM programs, and we are one of the few two-year colleges to have two programs accredited under ABET: the BS in Engineering Technology, and now our BS in Information Technology."
"Earning the ABET accreditation affirms the high quality of our program and it also reflects positively on our college as a whole," Leon added. "The ABET visit team interviewed several departments in our college, from administration, admissions, advising, information technology, math and science, library, and online studies. In all instances they were very impressed with the level of service that we provide."
About Daytona State College
Offering more than 100 certificate, associate and bachelor's degree programs, Daytona State College has responded to the education and workforce training needs of Volusia and Flagler counties and beyond for more than 60 years. The college enrolls nearly 28,000 students a year at its seven instructional sites, with graduates serving in critical fields including health care, emergency services, business, education, hospitality, engineering, technology and more.
Daytona State has been recognized as a leader in higher education numerous times, consistently by U.S. News & World Report, which ranks the college among the Top Tier Best Online Bachelor's Programs  seven years running. The U.S. Department of Education's College Affordability and Transparency Center has ranked DSC among the top 50 most affordable public four-year institutions in the country, with less than half the tuition of the national average. Community College Week, a leading publication in higher education, annually continues to feature the college in its list of Top 100 Associate Degree Producers. And for three years in a row, U.S. News & World Report has ranked DSC among its Top Online Bachelor's Programs for Veterans.