Alliance includes three of Florida's four HBCUs
Florida A&M University (FAMU) is among an alliance of five Florida universities that have secured National Science Foundation (NSF) funding to the increase the number of women of color on university faculty in the fields of science, technology, engineering and math (STEM).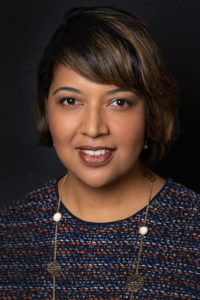 The $2.4 million grant was authored by FAMU College of Education (COE) Dean Allyson Watson, Ph.D. The grant is being spearheaded by the University of South Florida-St. Petersburg, where Watson served as COE dean until June.
Under the terms of the grant, the Florida AGEP (Alliance for Graduate Education and the Professoriate) Pathways Alliance will work with 300 doctoral, post-doctoral and early-career minority women faculty to advance their careers in STEM.
About $1.3 million of the grant will go to USF-St. Petersburg and FAMU, with the remainder going to Florida International University and also Florida Memorial University and Bethune-Cookman University, two private historically Black colleges and universities (HBCUs) in the state.
"This is a unique partnership among Florida higher education institutions, including three of the four HBCUs in the state," said Watson, who wrote the grant when she served as the USF-St. Petersburg College of Education dean before moving to FAMU.
"The partners within this research team will work collectively to recruit and retain minority women in STEM fields, enhancing productivity across the state in STEM research by building the professoriate," Watson added.
Though the number of aspiring women of color in STEM fields has gained traction in recent years, national data shows this group is still largely underrepresented in tenured faculty positions at universities.
Brenda L. Walker, Ph.D., interim associate dean for the College of Education at USF-St. Petersburg and the principal investigator for the project, said the goal for the first cohort is to prepare them to be more competitive in STEM fields and to take on faculty positions as they move through the ranks for promotion.
"The long-term design is to build a model of mentorship for female faculty and doctoral students of color that is applied to STEM fields but can also be modified for other disciplines," said Walker.
The alliance model will provide hands-on, online and networking skills training and opportunities across the state. In particular, those participating will have access to online faculty development resources, annual symposia and a number of research boot camps. The boot camps are modeled on week-long intensive sessions that have taken place at USF Tampa for the past five years.
Senior scholars are paired with doctoral and early-career faculty during these sessions to provide mentorship, and help guide research, from the idea stage to submission and publication in a preeminent journal. The boot camps not only provide hands-on training and skill development, but help participants build a network of support and collaboration among tenured faculty.
About 60 tenured faculty will help mentor the 300 participants in the Florida AGEP Alliance, learning new strategies for advising and mentoring individuals. Undergraduate students will also benefit, learning about graduate education, engaging in research and discovering pathways to becoming a professor.
"The team of researchers we have collaborated with have been working tirelessly for years to promote women in STEM. The institutions involved have all contributed greatly in their own right to increasing the pipeline for women of color," Watson said. "This grant solidifies the urgency and necessity of the plight for our state and the nation."