Hundreds of Florida A&M University (FAMU) students waited anxiously for the annual JC Penney Suit-up at Governor's Square Mall in Tallahassee to begin.
What started as an event to take advantage of purchasing professional attire at a discounted rate, turned out to be a Sunday evening of excitement, accomplishment and deep appreciation.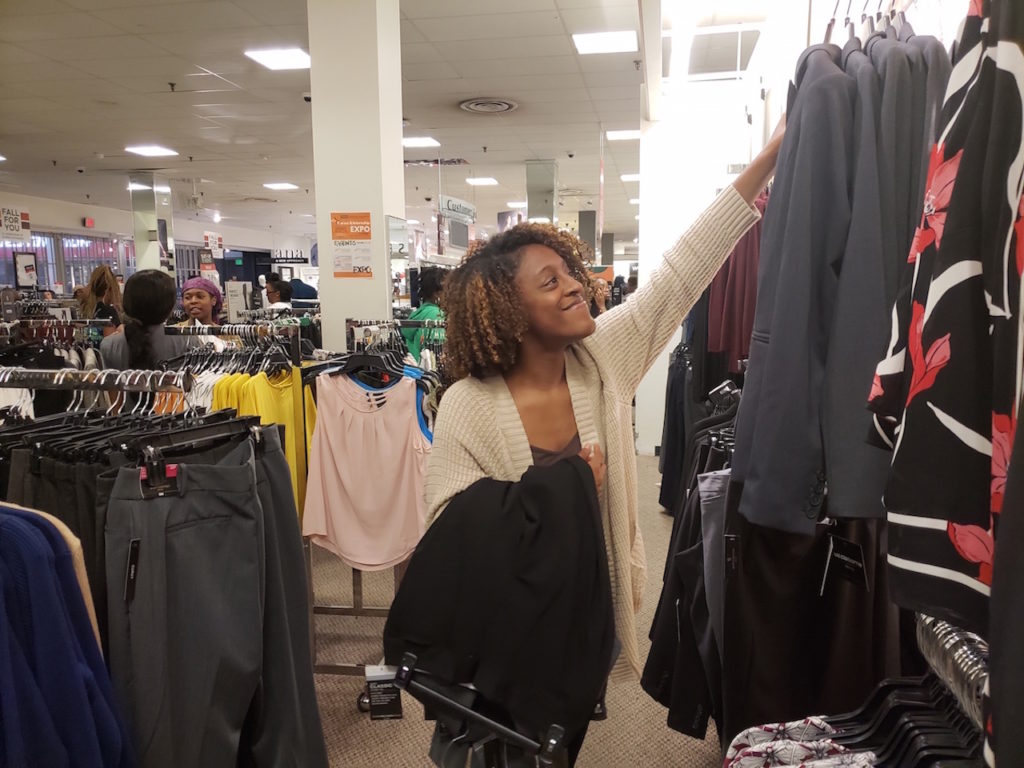 Fifteen students at the JCPenney Suit-up experience walked away with free suits from President Larry Robinson, Ph.D., his wife, Sharon Robinson, and the FAMU Leadership Team.
The event included 60 percent off professional attire, raffles, mini makeovers by Sephora, JCP Salon consultations, refreshments, and live entertainment.
The event was in preparation for the fall Career & Internship Expo on Wednesday, September 18, 9:30 a.m. – 2 p.m. at the Alfred Lawson Jr. Multipurpose Center and Teaching Gymnasium. Students are required to bring resumes and dress in professional attire.