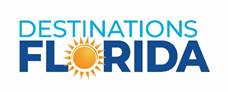 Florida's Long-Range Financial Outlook depends heavily on Florida's robust tourism and industry, according to the Office of Economic and Demographic Research's newest report before the Florida Legislature. According to the report, "the most recent sales tax forecast relies heavily on strong tourism growth" and "currently, tourism-related revenue losses pose the greatest potential risk to the economic outlook."
In other words, Florida's tourism industry matters more than ever to our state's economy.
As we analyze Florida's economic outlook, it's estimated Florida will see a slowdown in GDP between now and the 2023-24 fiscal year. Yet Florida's strong tourism economy is helping to ensure Florida's economy remains healthy. In fact, more than $3.22 billion worth of state sales tax collection can be directly attributed to purchases made by visitors to Florida.
"We know the impact tourism has to Florida's communities— the industry helps put people to work, fuels economic development and, according to the latest report, helps Florida's overall economy remain strong," said Robert Skrob, Executive Director of Destinations Florida. "We must continue to ensure Florida's leaders see the value that tourism brings to Florida, and fight for VISIT FLORIDA to be fully funded and reauthorized."
The Florida Legislature did not fully fund or reauthorize Visit Florida, Florida's tourism marketing arm, during the 2018 Legislative Session but kept the private-public partnership alive for future review.
See the full presentation on Florida's Long-range Financial Outlook HERE.
Destinations Florida serves as the single unifying voice for all of Florida's destination marketing organizations, providing insight and direction as we face new challenges marked by an increasingly competitive tourism marketplace. Organized in 1996, Destinations Florida strives to increase the overall effectiveness of Florida DMOs' destination marketing efforts. Its stated mission is to provide cooperative action to enhance and encourage the growth of Florida's destination marketing organizations through promoting tourism industry education, enhancing professionalism, facilitating the exchange of information between Florida DMOs, developing an awareness of legislative issues and unifying the state's DMO industry through public relations.