Chief Financial Officer (CFO) Jimmy Patronis gave opening remarks today at the first meeting of Florida's new Blockchain Task Force. CFO Patronis supported the establishment of the Florida Blockchain Task Force within the Department of Financial Services to study how to grow this industry in Florida.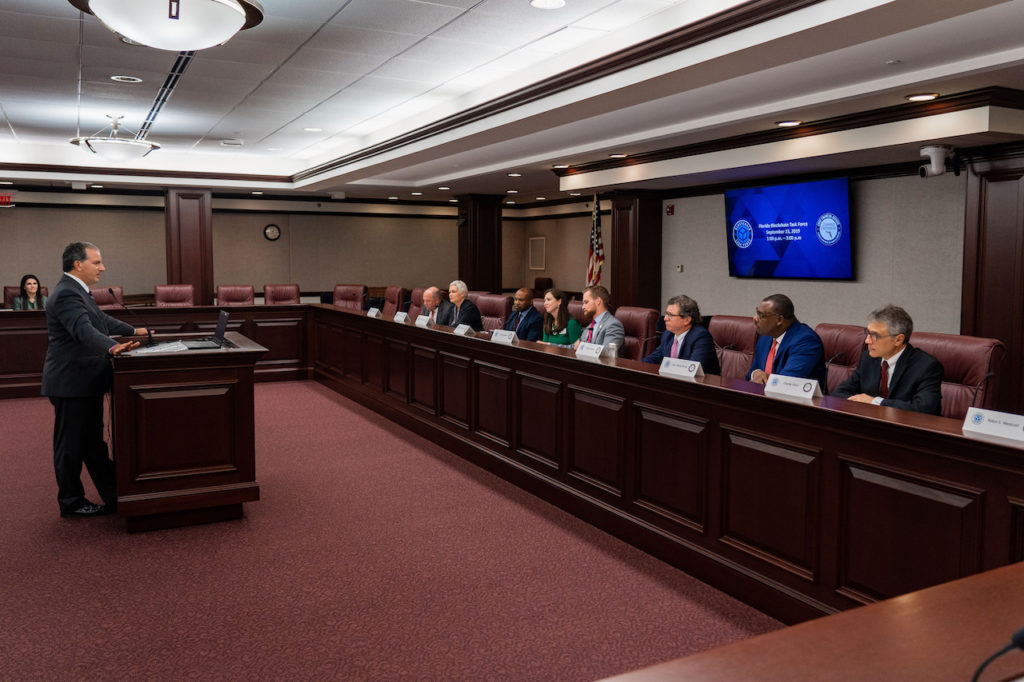 CFO Jimmy Patronis said, "I was proud today to give remarks at Florida's Inaugural Blockchain Task Force meeting as they begin work to better understand this technology and how it can benefit our state. Governor DeSantis, President Galvano, and Speaker Oliva have tapped many talented stakeholders to serve Florida, and I'm proud of the task force that we've assembled. This is a great time for technology in the Sunshine State as our leaders encourage innovation, which supports our economy and increases our competitiveness. That's why I worked to establish the Blockchain Task Force within the Department of Financial Services to ensure that the next generation of entrepreneurs and technology leaders from around the world choose Florida.
"Blockchain proponents say this technology will be as transformational as the internet. If this is true – we need to make sure our state is ready. With the establishment of this task force, Florida takes an important first step toward the future."
To watch a recording of today's Blockchain Task Force meeting, please visit the Florida Channel here.
About CFO Jimmy Patronis  
Chief Financial Officer and State Fire Marshal Jimmy Patronis is a statewide elected official and a member of Florida's Cabinet who oversees the Department of Financial Services. CFO Patronis works each day to fight insurance fraud, support Florida's firefighters, and ensure the state's finances are stable to support economic growth in the state. Follow the activities of the Department on Facebook (FLDFS) and Twitter (@FLDFS).