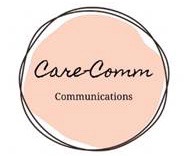 Carrie Patrick today announces the launch of a new public relations firm, Care-Comm, LLC. The firm will help connect messages to the media and provide client information and representation.
Care-Comm is a strategic communications and consulting firm designed to tailor to client public relations needs year-round. With more than 17 years of experience in communications, government policy and politics, Care-Comm can assist with crisis communications, everyday community relations, grassroots and grasstops efforts, as well as manage social media platforms and more.
"We are excited to launch a new adventure and highlight our client needs," said Carrie Patrick. "I am thankful for those who have lead me to this path and I look forward to helping others in return."
Care-Comm helps with specific client needs to connect to the media. We have experience working with statewide associations, state and local chambers of commerce and tailored community outreach.
Please look for press releases, earned media, reporter outreach and social media from [email protected].
Website: www.care-comm.com
Care-Comm, LLC is a full-service public relations firm based in Tallahassee, Florida.