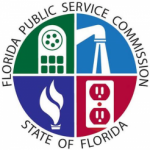 Goodwill Manasota, enriching so many lives in the Bradenton community, is expanding its good work to include energy efficiency. Recent lighting upgrades saved the organization more than $1,200 annually, earning them the Florida Public Service Commission's (PSC) Triple E Award—a quarterly recognition for outstanding energy efficiency efforts.
Working closely with Florida Power & Light Company (FPL), Goodwill Manasota participated in FPL's Non Profit Energy Makeover Program. The agency's new LED lighting—valued at $4,500—is brighter and uses less energy, while producing less heat. This enables the air-conditioning system to cool more efficiently, particularly during warmer summer months.
"Our mission at Goodwill Manasota is to eliminate barriers to opportunity and help people in need reach their full potential through learning and the power of work," said Bob Rosinsky, President & CEO. "We appreciate FPL analyzing our energy use and reducing our lighting costs, and we appreciate the PSC recognizing our efforts. Every dollar we save in energy is one dollar more we can put towards our mission."
"We are always happy to work with community organizations and businesses to help them improve energy efficiency and lower their energy bill," said FPL Manager of DSM Energy Efficiency Programs Ron Bartnick. "These savings further Goodwill's ability to help improve the quality of life for individuals and families in the community."
Covering the state's five major geographic areas, each quarter the PSC presents its Triple E Award to a local business that has accomplished superior energy efficiency. Look for past Triple E Award recipients under Hot Topics on the PSC's homepage, FloridaPSC.com. The PSC encourages cost-effective conservation and renewable energy to reduce the use of fossil fuels and defer the need for new generating capacity through the Florida Energy Efficiency and Conservation Act.
About Goodwill Manasota
Goodwill Manasota is an industry-leading 501(c)(3) not-for-profit organization that changes lives through the power of work. With philanthropic donations and revenue generated by the sales of donated goods, Goodwill is able to assist people with disabilities, veterans, seniors, and those with other barriers to employment by providing jobs, job skills training, and free career services. For more information or for a listing of locations, visit experiencegoodwill.org or call 941-355-2721.
For additional information, visit floridapsc.com.
Follow the PSC on Twitter, @floridapsc.