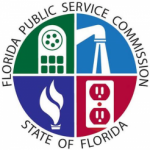 Governor Ron DeSantis has appointed Commissioner Julie Brown to serve on the Florida Women's Suffrage Centennial Commission to ensure the statewide observance of the 2020 centennial of women's suffrage.
Next year marks the 100_year anniversary of Congress passing the 19th Amendment, allowing women the right to vote. The Florida Women's Suffrage Centennial Commission was established as an "adjunct to the Department of State for the express purpose of ensuring a suitable statewide observance."
Commissioner Brown is one of 11 distinguished women appointed by the Governor to fulfill Senate Bill 1306 passed by the 2019 Legislature and signed into law by the Governor on June 9. Lieutenant Governor Jeanette Núñez will chair the Commission.
"I am deeply honored to be appointed to this Commission and look forward to working with my fellow members to recommend meaningful ways to recognize this important anniversary," Commissioner Brown said.  "The evolution women's suffrage has brought to America is both enlightening and transformative, and I'm proud to contribute to the commemoration of this milestone."
Commissioner Brown was appointed to the Florida Public Service Commission in 2011, and served as Chairman from 2016-2018. Prior to becoming a Commissioner, she was Associate Legal Counsel of First American Corporation, a Fortune 500 company, where she handled a variety of legal issues in the Eastern, Midwest and Mid-Atlantic Regions, including corporate compliance with regulatory authorities. She earned her bachelor's degree from the University of Florida and her juris doctorate from the University of Florida Levin College of Law.
For additional information, visit www.floridapsc.com.
Follow the PSC on Twitter, @floridapsc.