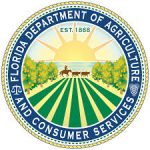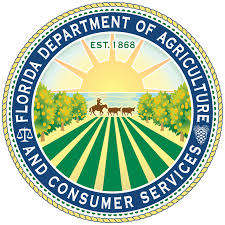 Agriculture Commissioner Nicole "Nikki" Fried today announced major changes and enhancements to the state's prescribed burning program, which is authorized by the Florida Department of Agriculture and Consumer Services and the Florida Forest Service. Prescribed burning in Florida is a national model for successfully managing statewide forests and lands through safe, controlled, carefully managed prescribed fire. A scientifically sound practice, prescribed burning is used to reduce the threat of wildfires and manage agricultural lands for cattle grazing, sugarcane, and timber.
"Keeping Florida's residents, communities, and environment safe is my number one priority. The historic changes we're announcing today will enhance public safety, reduce human impacts, and appropriately regulate prescribed burning, a practice with a strong scientific basis," said Commissioner Nikki Fried. "Upon taking office, I committed to taking new approaches to issues, and today's enhancements are the first changes in nearly 30 years to some of these procedures. These changes are the first step, not the last, and we're looking towards continued improvements on safe, sustainable burning practices, in cooperation with Florida's foresters, farmers, ranchers, and communities."
Standing alongside State Forester and Florida Forest Service Director Jim Karels, Fried announced the following changes statewide, effective immediately:
Air Quality Index: Burn authorizations will now factor in Air Quality Index, a measure of environmental air quality, using 185 ambient monitors at 95 monitoring sites statewide
fiResponse: A state-of-the-art software system will be implemented to provide better real-time information for wildfire emergency responders, and more user-friendly fire maps for the public
Smoke Plume Prediction Tool: Major updates to the Forest Service's smoke plume prediction tool are being implemented, to include the latest weather models
Fried also announced the following changes related to sugarcane burning, effective immediately:
80-Acre Buffer: A minimum 80-acre (two field) buffer is now required between wildlands and burns in sugarcane fields on dry, windy days to reduce wildfire threat
No Nighttime Burning: No nighttime burns will be permitted without special approval from the Forest Service director's office
Fog Advisories: On days with fog advisories, burning will be banned before 11 AM, to enhance public safety and smoke dispersion
Muck Fires: Landowners will now have 72 hours, reduced from 96 hours, to suppress all muck fires
Commissioner Fried noted that additional changes will be announced in the near future, which potentially include a shorter burning season, potential improvements to the zone model for enhanced population safety, increased compliance checks and training, and fines and penalties for noncompliance with regulations.
Fried also noted efforts are needed to encourage green harvesting by working with corporate partners on manufacturing and purchasing sugarcane biomass.
A video of the press conference may be viewed here.
"Consistent with what we've come to expect from Commissioner Fried, I'm thankful she has taken such a proactive, detailed, and balanced look at a practice that is an integral part of our state's toolbox," said County Commissioner Karson Turner of the Hendry County Commission. "These changes construct a delicate balance of all the resources that make up and impact the communities we call home. These burns are integral for that balance."
"Ensuring public safety is our top priority as elected leaders, and one I share with Commissioner Fried," said Mayor Steve B. Wilson of Belle Glade. "This improved process for sugarcane burning will mean less smoke and ash impacts for our community, improved air quality, and enhanced safety from wildfires. I look forward to our continued partnership with Commissioner Fried, the Florida Forest Service, and everyone working towards a better Belle Glade."
The Florida Forest Service, a division of the Florida Department of Agriculture and Consumer Services, manages more than 1 million acres of state forests and provides forest management assistance on more than 17 million acres of private and community forests. The Florida Forest Service is also responsible for protecting homes, forestland and natural resources from the devastating effects of wildfire on more than 26 million acres.