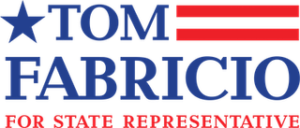 Tom Fabricio today called for Cindy Polo to resign from her seat representing Florida's House District 103. Fabricio joins many others who have condemned Polo's embarrassing and outrageous comments that have pitted Cuban Americans against Colombian Americans and which imply other inappropriate lines of division for South Florida's communities.
Tom Fabricio said:
Service in the State House is vital and essential, dependent on earning the people's trust as a fair and right-minded representative for all the residents of a district. Cindy Polo has shown herself to have inflammatory views toward the people of South Florida, and especially toward the people of District 103.
Cindy Polo showed her cards. She views people differently based on their ethnic background. There's no place for that in the Florida House, nor in any other elected office. These views are simply intolerable.
The hypocrisy of her political party shows through in their lack of clear condemnation of her offensive comments. Similar comments from other politicians would have brought immediate censure.
At this point, Cindy Polo has irreversibly lost our confidence and cannot fairly represent all the people of a district, certainly not in a place as richly diverse as District 103. The only logical course of action is for her to step down.
ON THE WEB:  TomFabricio.com
Paid by Tom Fabricio, Republican, for State Representative