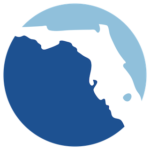 The Florida Office of Financial Regulation today announced that Jackson St. Lot was arrested on felony charges of engaging in a scheme to defraud and grand theft.
Alex Toledo, OFR Acting Bureau Chief of Financial Investigations, said "Thank you to our investigators and our partners at the Miami-Dade State Attorney's Office for their efforts in stopping this alleged scam. We will continue to work tirelessly to protect Floridians from financial fraud."
"Too many rip-off artists see Florida's mature residents as potential scam targets, easily hooked with such alluring words as guaranteed financial return," said State Attorney Katherine Fernandez Rundle. "That's why Florida has laws against the financial exploitation of our elderly. I am proud to have my prosecutors work with the Florida Office of Financial Regulation to remove this alleged aberrant insurance agent from our streets."
St. Lot, of JSL Investments LLC, allegedly represented that he was a real estate investor and convinced the victim, a senior citizen St. Lot knew from church, to invest with him by promising a 100 percent guaranteed return on the investment. The OFR investigation revealed, however, that St. Lot used the victim's money for his personal benefit.
The case is being prosecuted by the Miami-Dade State Attorney's Office.
If you're the victim of a financial scam or if you suspect questionable financial business practices, please file a complaint online at flofr.com, or by calling (850) 487-9687.
The Florida Office of Financial Regulation provides regulatory oversight for Florida's financial services providers. Our mission is to protect Floridians, promote a safe and sound financial marketplace, and contribute to the growth of Florida's economy with smart, efficient and effective regulation of the financial services industry.