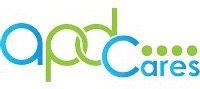 By Zoe Linafelt
Sharon Carpenter loves helping people, and that's exactly what she gets to do as a Customer Service Associate and Bagger at the North Sebring Publix.
Carpenter does much more than put groceries in bags and offer to carry them out. "I help put all the cold stuff in one bag, and all the cans in the other bag. I help the people get carts, and I help them into the car," Carpenter said. "When they need help with the electric carts, I'll drive it back and back it up, plug it in against the wall."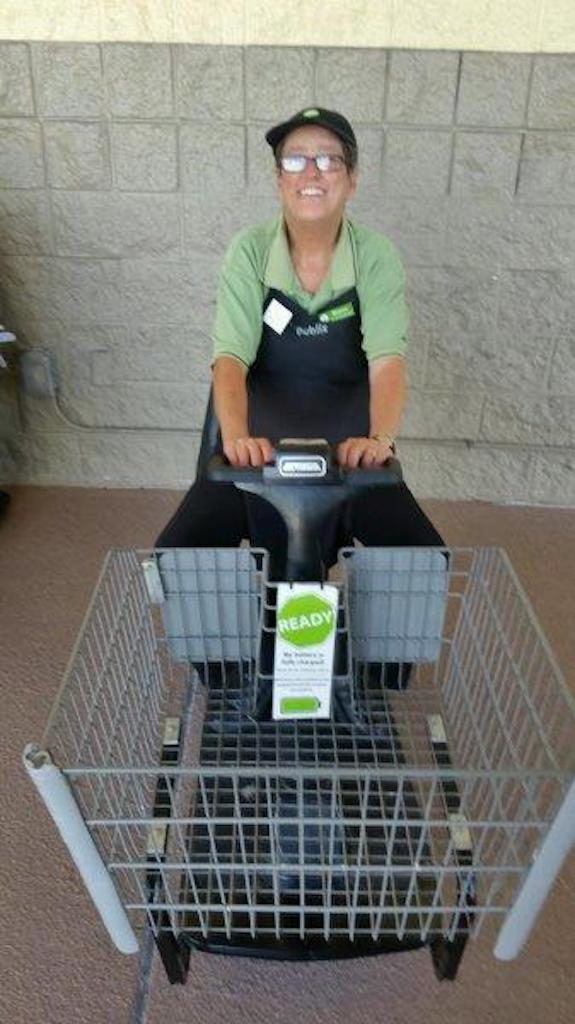 Carpenter has a developmental disability and receives services from the Agency for Persons with Disabilities (APD). October is National Disability Employment Awareness Month, and APD is highlighting the workplace achievements of people with disabilities and the employers that hire them.
Carpenter says she enjoys having a job because it keeps her busy and she likes to help people when they need it. She is also able to save money to buy things she wants, such as a new bedroom set and a jukebox.
"She is very eager to work," said Latasia Sherrill, Assistant Customer Service Manager at Publix and one of Carpenter's supervisors. "Whenever she comes in, it could be 20 minutes before her shift, and she's already ready to start. She's good with the customers, she's friendly with her coworkers, and she's easy to work with."
A longtime employee, Carpenter continues to learn new skills. Publix has a "two by two" policy when the customer has paid and is ready to leave store. Baggers are supposed to put two hands on the grocery cart, take two steps toward the door, and ask the customer which way to their car. This shows the customer the bagger will gladly take their groceries out and bring the cart back in for them. Carpenter does a good job following that policy; it's not easy, and not every associate follows it.
Carpenter has also improved her communication skills. While she enjoys hugging and chatting with her friends, she has learned how to have appropriate interactions with customers and coworkers.
"A lot of the people that go to Publix are regulars, and she's getting to know them by name, and they know her," said Mike Martino, Carpenter's supported employment coach. "She's come a long way in becoming more mature and being more professional."
APD supports people with developmental disabilities to live, learn, and work in their communities. The agency annually serves more than 55,000 Floridians with autism, cerebral palsy, spina bifida, intellectual disabilities, Down syndrome, Phelan-McDermid syndrome, and Prader-Willi syndrome. For more information about the Agency for Persons with Disabilities, visit APDcares.org or call toll free 1-866-APD-CARES (1-866-273-2273).