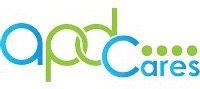 By Tim Brown
Many years ago, Carrie Hitz attended Lake Mary High School and enjoyed her time as a student volunteer at a local hospital. She always dreamed of going back one day, and last year her wish came true. Hitz now volunteers at AdventHealth Orlando in the hospital's transportation department. Every Wednesday, she helps discharged patients get into their vehicles and wishes them well as they travel home. Hitz also works the front desk when transportation needs are low. "I am dedicated to my responsibilities and I feel proud of the things I have accomplished," she said.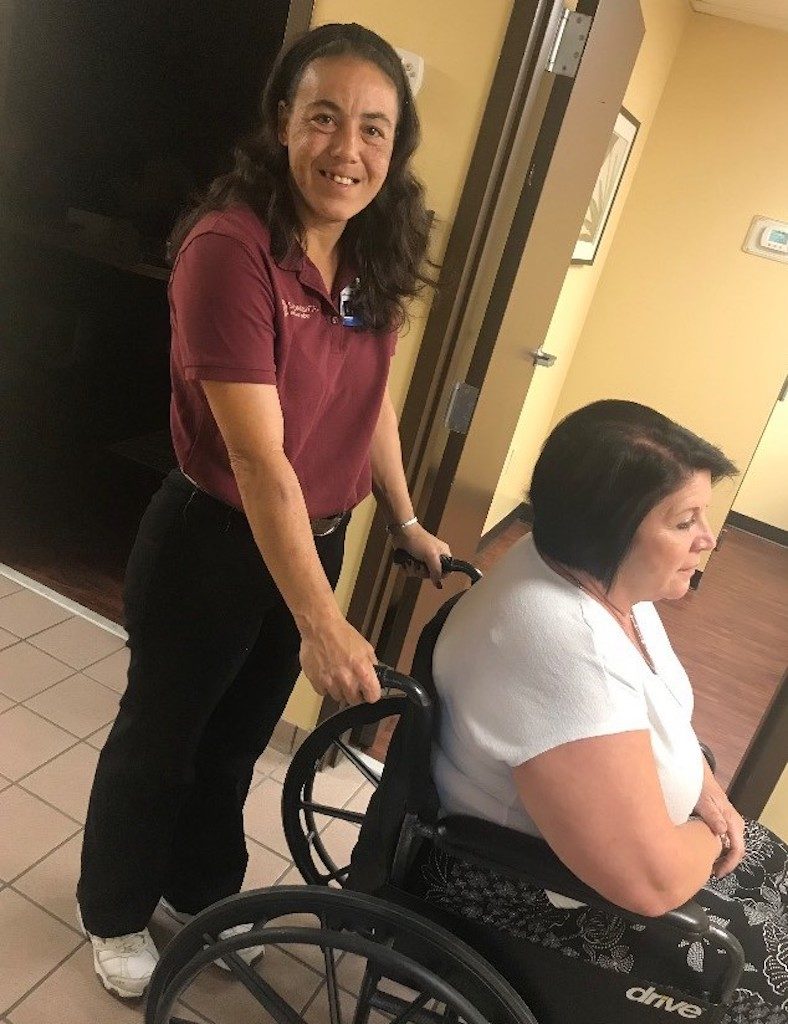 Hitz has a developmental disability and receives services from the Agency for Persons with Disabilities (APD). October is National Disability Employment Awareness Month, and APD is highlighting the workplace achievements of people with disabilities and the employers that hire them.
Required training for hospital employees includes studying many different policies, procedures, and codes. In March 2018, Hitz cried a few tears of joy as she passed all necessary assessments and was accepted into the volunteer program. The experience has added new skills and work experience to her resume.
Hitz also has a day job. For more than 19 years, she has worked as a Contract Fulfillment Specialist at Inspire of Central Florida. Duties in the woodshop include painting Adirondack chairs and cornhole games, both top-selling products. Employment Coach Katherine Jones said, "One of Carrie's greatest strengths is her ability to be flexible and take on a new project with a can-do attitude."
In her spare time, Hitz uses her artistic skills to make crocheted coasters and sell them for extra money. She enjoys bowling, going out to eat, and visiting Aquatica water park. She collects anything to do with dolphins and has a dog named Lady.
Jones calls Hitz a natural leader who shows compassion to friends, family, and coworkers each day. "I'm not afraid to ask questions, which has always helped me in life," Hitz said.
APD supports people with developmental disabilities to live, learn, and work in their communities. The agency annually serves more than 55,000 Floridians with autism, cerebral palsy, spina bifida, intellectual disabilities, Down syndrome, Phelan-McDermid syndrome, and Prader-Willi syndrome. For more information about the Agency for Persons with Disabilities, visit APDcares.org or call toll free 1-866-APD-CARES (1-866-273-2273).