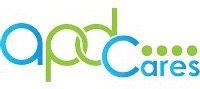 By Tim Brown
The Tiger Rock Martial Arts facility prides itself in being safe, friendly, and clean as a whistle. Jason Hunter is a big part of that success. Hunter works as the center's custodian, cleaning mats, windows, and bathrooms. Many of the students here are children, learning self-defense skills in an encouraging environment. Hunter said, "I work to help the kids. It makes me feel good."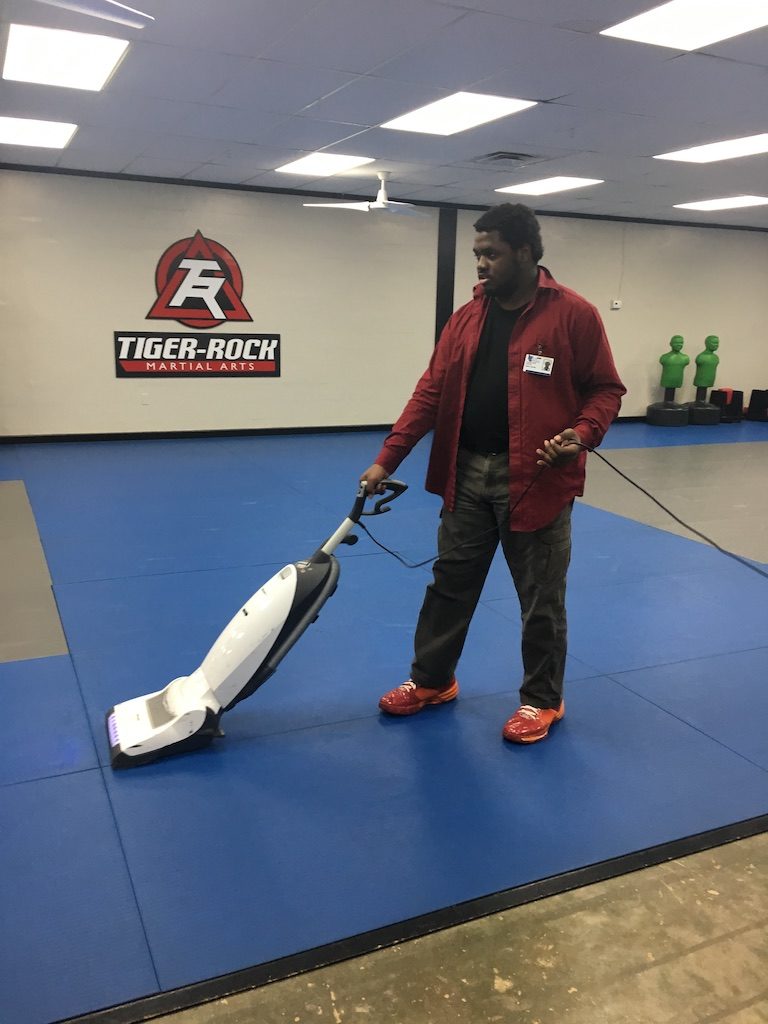 Hunter has a developmental disability and receives services from the Agency for Persons with Disabilities (APD). October is National Disability Employment Awareness Month, and APD is highlighting the workplace achievements of people with disabilities and the employers that hire them.
Hunter's job began as an internship when Tiger Rock Martial Arts Director Brad Fantle was contacted by Hunter's job coach. Fantle had recently watched a video of a dad operating a car wash with his son who has autism and admired how hard the son worked and the attention he paid to detail. Fantle said, "I knew I wanted to give it a try and it has worked out well for everyone. We were in need of a person to keep our academy sparkling clean, and finding someone who would be reliable and take pride in their work, regardless of the work, is not always an easy task."
Hunter travels from home to work using Tallahassee's Dial-A-Ride, a door-to-door transportation service for citizens with a qualifying disability. In his spare time, Hunter enjoys watching YouTube videos and playing Yu-Gi-Oh!, a popular Japanese trading card and video game.
Fantle continues to offer Hunter a supportive workplace and says he is happy he took Hunter aboard and gave him a chance. "Students are used to seeing Jason around and say hello to him like he is just one of the gang." As for Hunter, he says he will keep working hard to have a positive impact on both the facility and its students. "I want to work here for a long time," Hunter said.
APD supports people with developmental disabilities to live, learn, and work in their communities. The agency annually serves more than 55,000 Floridians with autism, cerebral palsy, spina bifida, intellectual disabilities, Down syndrome, Phelan-McDermid syndrome, and Prader-Willi syndrome. For more information about the Agency for Persons with Disabilities, visit APDcares.org or call toll free 1-866-APD-CARES (1-866-273-2273).