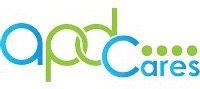 By Zoe Linafelt
Erik Mendez works as an office support staff member for the NFL Youth Education Town Center at the Gwen Cherry Park & Community Center in Miami, a Miami-Dade Park.
He helps the Office Specialist by answering and transferring calls, taking messages, answering visitors' questions, copying, faxing, scanning, and keeping the lobby tidy.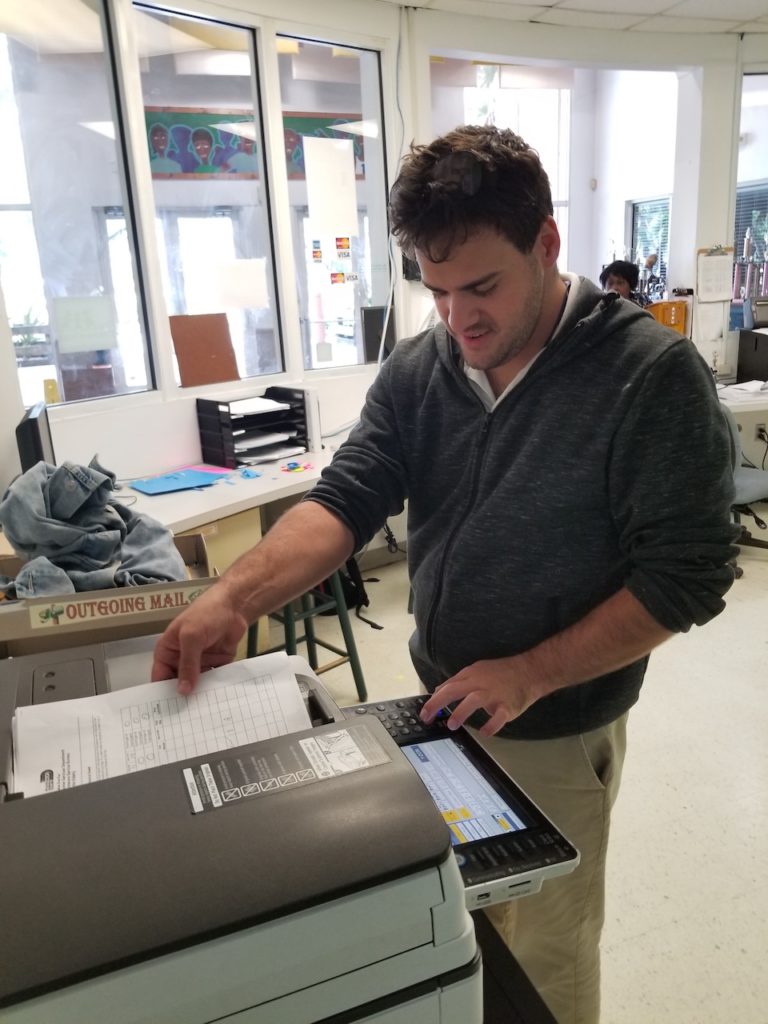 Mendez works 25 hours a week and has impressed the staff by learning to multi-task and proving he can be completely independent at the front desk. He also speaks both English and Spanish.
When asked why he enjoys having a job, Mendez said, "I enjoy the variety of the work, and I'm a good people person. I like to go above and beyond. My boss is very great, and I'm really grateful to have this opportunity."
October is National Disability Employment Awareness Month, and APD is highlighting the workplace achievements of people with disabilities and the employers that hire them. Mendez has cerebral palsy and receives services through the Agency for Persons with Disabilities. Outside of work, Mendez enjoys photography, meditation, yoga, and singing, especially songs in Spanish.
Supervisor Erik Wright Jr. spoke very highly of Mendez: "He is reliable and professional, and he's someone who wants to learn. He has gotten a lot more independent, and his confidence has improved."
The position is a paid internship for three months at a time; Wright liked Mendez's work so much after the first term that he invited him back for a second term, which will end later this year. After that, Mendez wants to find a job in a permanent, stable position so that he can save for his future. While a dream job would be to become a professional singer, he said, "I'll be happy as long as I can financially support myself and my family."
Mendez believes it's important to have a job to be able to support himself. In his words, "Your parents aren't going to be there forever. It's very sad, but it's the truth. Life is unpredictable, so it's good to be financially prepared for any situation."
For someone looking for a job, Mendez has great advice. "I would tell them to never give up on finding a job. I've had a lot of noes and this is my first yes. There's always somebody that's going to tell you 'yes' — there's somebody who will believe in you."
APD supports people with developmental disabilities to live, learn, and work in their communities. The agency annually serves more than 55,000 Floridians with autism, cerebral palsy, spina bifida, intellectual disabilities, Down syndrome, Phelan-McDermid syndrome, and Prader-Willi syndrome. For more information about the Agency for Persons with Disabilities, visit apdcares.org or call toll free 1-866-APD-CARES (1-866-273-2273).