Flagler College will host the second-annual "Designathon" beginning Friday, Nov. 8 at 3 p.m. During this 24-hour event, a team of graphic design students, faculty and alumni will offer their creative services pro bono to local nonprofit organizations to assist with branding and advertising.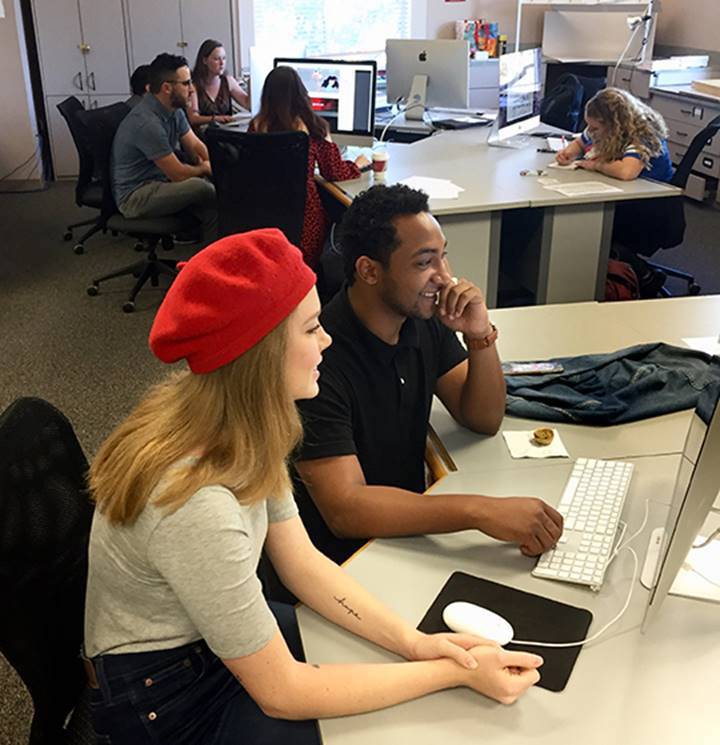 "We would like to invite nonprofits to submit their requests for graphic design," said Reagan Caron, secretary of the Flagler College chapter of AIGA, the professional association for design. "We also encourage nonprofits to come to the Designathon to meet the designers and share information about their organization."
The design team will create items like logos, flyers, posters, brochures and social media graphics. Due to time constraints, more complex projects, like websites and apps, are not available.
Nonprofits can submit their design requests online by completing the registration form, which can be found on the community partners page. The submission deadline is Oct.18.
"In 2018, 23 designers participated, and we worked with nine different nonprofit organizations. This year, we're hoping to grow that number and increase the impact of the Designathon," said Natalie Stephenson, assistant professor of graphic design. "Last year, it was great to see the students, alumni and other professors volunteering their skills and talents for our community. I was also so impressed with the designs that they created. I'm really looking forward to doing it again."
"I'm so glad I had the opportunity to plan the inaugural Designathon," said Jasmin Quinones, '18, who developed the event as part of an independent study course with Stephenson. "I'm excited to watch it grow, and I'm thankful that they are carrying on the legacy." Quinones recently relocated to Washington D.C. for a graphic design position with Mothership Strategies, an agency that executes online campaigns for political candidates.
For more information about the Designathon, please visit here.
Flagler College is a small private, independent college located in St. Augustine, Fla. The college offers 34 majors, 41 minors, and a master's degree in Education of the Deaf/Hard of Hearing. Flagler College has an enrollment of about 2,500 students, as well as an offsite campus in Tallahassee, Fla. U.S. News & World Report and The Princeton Review regularly feature Flagler as a college that offers quality education at a relatively low cost. A Flagler education is less than half the cost of similar private colleges, and competitive with many state universities. A relatively young institution (founded in 1968), Flagler College is also noted for its historic beauty. The centerpiece of the campus is the former Hotel Ponce de Leon, a National Historic Landmark opened in 1888 by railroad pioneer and Standard Oil co-founder Henry M. Flagler. For more on Flagler College, visit flagler.edu.