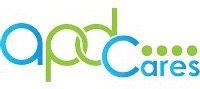 Agency for Persons with Disabilities (APD), Blind Services, and Vocational Rehabilitation recognized 12 businesses with an Exceptional Employer Award today for hiring people with disabilities. These companies from across the state were recognized with plaques made by people with disabilities. The 14th annual celebration was held at Tallahassee City Hall as part of recognizing October as Disability Employment Awareness Month.
The Exceptional Employer Awards are presented to companies that have a strong commitment to employing and retaining people with unique abilities. Event sponsors were the City of Tallahassee, Able Trust, and RESPECT of Florida.
The 12 award-winning businesses are:
Accuform Manufacturing
Aramark Dining Services at Jacksonville University
Army and Air Force Exchange Service
Bob's Space Racers
Chartwells at the University of Miami
Cleveland Clinic Martin Health
The Home Depot
Florida Department of Revenue
Golden Corral
The Chocolate Spectrum
Wawa, Inc.
ZVRS of Clearwater
Florida Governor Ron DeSantis said, "I want to ensure that Florida's educational system, economy, environment, and job market are welcoming to all, including those with unique abilities. We are proud that our state government works with businesses to support efforts to have an inclusive workforce. It is important for the public and private sectors to support citizens with unique abilities so they can achieve their dreams by going to work and remaining a vital part of their communities."
APD Director Barbara Palmer said, "We are so very excited to honor these deserving companies from across Florida for their commitment to employing a diverse workforce. These business leaders know that individuals with unique abilities are some of the most dependable employees within their organization. We are trying to spread the word that hiring a person with a disability makes good business sense."
"Employment is important to all Floridians," said Ken Lawson, Executive Director of the Florida Department of Economic Opportunity. "We are pleased to recognize the businesses in our state that hire individuals with disabilities. These businesses, much like the businesses in the Unique Abilities Partner Program, see the importance of employing all Floridians so they can continue to strengthen the workplace and their communities."
Director of the Division of Vocational Rehabilitation Allison Flanagan said, "It is a pleasure to honor and applaud the employers who are diversifying their workforce and looking beyond the disability.
Individuals with disabilities not only become an integral part of their business but also enhance the community and the spirit of an inclusive workforce."
"We are privileged to honor these exceptional employers in Florida for their strong commitment to hiring individuals with disabilities," said CareerSource Florida President and CEO Michelle Dennard. "These companies recognize that a diverse and inclusive talent pool is essential to ensuring Florida's businesses are strong and its workforce is competitive."
"We commend this year's Exceptional Employer winners for the work they are doing in providing opportunities for the disability community to earn – and, in turn, save for whatever the future may hold," said John Finch, Director of ABLE United.
Speakers at the event included Lively Technical College employee Jeremy Richard, Millennium Nail & Day Spa Trainee Torey Roberts, and Cayer Behavioral Group employee Connor Yeatts, who shared what having a job means to them.
Here is information on the 12 winning companies:
Accuform Manufacturing
This medium-sized manufacturing business located in Brooksville has partnered with The Arc Nature Coast for more than 10 years to provide current jobs for 10 individuals with developmental disabilities. These people work four at a time on the production floor counting tags, sorting, then bagging them. Some individuals without disabilities find this task too tedious but not this group of dedicated workers. Individuals are there five days a week helping Accuform Manufacturing with their bottom line. In addition to this group of individuals, Accuform has employed another individual who went through Vocational Rehabilitation to land their job.
Aramark Dining Services at Jacksonville University
This food service provider with multiple locations on the campus of Jacksonville University works very closely with Jacksonville's Pine Castle Employment program in matching people to jobs. Aramark has hired seven individuals with unique abilities. Three other employees went through the Vocational Rehabilitation program in securing their positions. Pine Castle Employment Director Tommy Holston, who nominated this organization, said, "We recognize this employer for seeing the long-term value that Floridians with disabilities contribute to the local workforce in Duval and surrounding counties. It is interesting to see how they apply the 'Can Do' philosophy, which focuses on what an individual is capable of doing instead of what their limitations are. For this, we are grateful."
Army and Air Force Exchange Service
This retail and food facilities organization, serving on our military bases in Florida, does an excellent job hiring people with disabilities. Fifteen people who received Vocational Rehabilitation services were hired across the state. On MacDill Air Force Base in Tampa, they employ 35 individuals with unique abilities. Of that number, three employees were hired through the Division of Blind Services and Lighthouse for the Blind and Low Vision. At the MacDill Air Force Base store, more than 13% of their employees have disabilities, which has increased from 2% in the past six years. The Army and Air Force Exchange Service works to accommodate its employees by allowing them flexible schedules so they may use public transportation or para-transit, plus natural supports to get to work.
Bob's Space Racers
Bob's Space Racers is the company that creates games the world plays. This unique business in Volusia County has been in business for 50 years providing games and management services to the arcade and parks industry. This company originally created the popular Whack-A-Mole game. They have four long-standing employees with disabilities in their workforce. Two employees are disabled veterans, one individual has a hearing impairment, and another person has a developmental disability. This employer always treats its employees with dignity and kindness. The employees look forward to going to work every day, and the management and other coworkers include them in decision-making, and just the regular office fun. These are wonderful people and a wonderful company.
Chartwells at the University of Miami
This food service provider has several locations on the campus of the University of Miami. Chartwells has an extremely long history of hiring people with special abilities. There are five individuals with unique abilities on the payroll. One person named Gene has been working there 24 years—another gentleman has been there 14 years. That is outstanding. In addition, Chartwell's allows student to do on-the-job training to make them more marketable by learning how to work in the food service industry. This business goes above and beyond to meet the needs of its employees and students in training.
Cleveland Clinic Martin Health
This health care organization has a long history of mentoring students through the Project Search model where students are enrolled in the year-long program. They attend classroom learning in the morning and then conduct on-the-job training in the afternoons. They are learning job skills in three hospital departments. At locations in Stuart and in Port St. Lucie, students have transitioned into jobs at the hospitals and into the community. From the Martin County location, 12 people with disabilities are working in the hospital, while 28 are employed in the local community. At the recently begun Project Search in Port St. Lucie, four individuals are working in the hospital, while two are in jobs in the community. The students have a dedicated mentor in each department allowing them the time to develop their skills at their own pace.
The Home Depot
This statewide winner is committed to hiring lots of people with unique abilities. Over the past 10 years, 385 individuals have been successfully employed having gone through the Vocational Rehabilitation program. Hiring people with disabilities at The Home Depot goes back even farther, with some employees being on the job for 25 and 30 years. One customer of the Agency for Persons with Disabilities, Stephen Abend of Plantation, is looking forward to eventually retiring from the company with more than 12 years on the books. Another store that demonstrates its commitment to people with unique abilities is the Gulf to Bay Store in Clearwater. This store has five people on the payroll with unique abilities. They all feel they have a career with The Home Depot. The company ensures they feel valuable and invests the time to make these individuals achieve success. They provide extra time to learn their jobs and new tasks. They assist with training. The Home Depot has embraced diversity and set a great standard for other companies by showing everyone can work.
Florida Department of Revenue
This state agency continues to step up its efforts to hire people with disabilities. The Department of Revenue is headquartered in our state capital. There are more than 100 individuals with disabilities employed by the Department that have been granted accommodations through the agency. The Department of Revenue has hired two people with visual disabilities through the Division of Blind Services. One individual works in General Tax Administration, while the second person works in Child Support Enforcement. DBS sent a Rehabilitation Engineer who did an assessment of the software being used by the Department of Revenue. Then the Engineer scripted the software to make it accessible for individuals using a screen reader. This accommodation ensured there were no barriers for the person to be able to do the job. The newest Revenue employee glows about his supervisor who has been so understanding and flexible, saying she is really great to work with and open to hiring people with disabilities.
Golden Corral
Across the state, Golden Corral Restaurants have hired 62 individuals with a variety of disabilities through Vocational Rehabilitation. We are highlighting the Golden Corral Restaurant in Inverness for its longstanding commitment to hiring and retaining employees with unique abilities. This restaurant has five people on their team. One individual has been working for more than 15 years at this location. These workers do a variety of duties including dishwashing, cleaning, customer service, maintaining the drink area, and manning the kitchen. The manager says these workers want to learn new things, and that they are reliable and dependable employees.
The Chocolate Spectrum
The Chocolate Spectrum is a family-owned and operated artisan chocolate company. This business was created by the owner, Valerie, in her kitchen in 2013 to help her son, Blake, who has autism. The company moved into a shop in Jupiter in 2016 and employs four individuals with autism. The café also provides on-the-job apprentice training and has 15 participating students. This company has received grants for providing training to those with disabilities. This successful business has expanded into two other locations. It also provides meaning and socialization for these people who may otherwise be unemployed.
Wawa, Inc.
As this business continues to expand in Florida, they are including people with disabilities in their workforce. Over the past five years, Wawa has employed 54 individuals at their various stores. In the Tampa-St. Petersburg area, the stores there are committed to hiring and supporting individuals with unique abilities. Since 2017, managers have consistently recruited, hired, and trained Agency for Persons with Disabilities customers. One manager was instrumental in seven people being hired over the past two years.
Wawa is flexible in scheduling working hours. They allow Job Coaches to work alongside the employees to model desired behaviors. Wawa promotes independence and provides opportunities for people with disabilities to excel.
ZVRS of Clearwater
ZVRS provides video relay services for people who are deaf and hard of hearing. There are 25 individuals working at this company with a disability—which is almost everyone. The vast majority are deaf or hard of hearing. Over the past 10 years, they have hired 10 people through the Vocational Rehabilitation program. This location reached out to The Arc-Tampa Bay looking for someone to work in their warehouse doing a variety of tasks. The company allowed the Employment Specialist or Job Coach to assist this new employee. They allowed him extra time to master skills and a flexible work schedule due to transportation issues. ZVRS has shown compassion, patience, support, understanding, flexibility, and friendship to all of its employees.
APD supports people with developmental disabilities to live, learn, and work in their communities. The agency annually serves more than 55,000 Floridians with severe forms of autism, cerebral palsy, spina bifida, intellectual disabilities, Down syndrome, Phelan-McDermid syndrome, and Prader-Willi syndrome. For more information about the Agency for Persons with Disabilities, visit APDcares.org or call toll free 1-866-APD-CARES (1-866-273-2273).