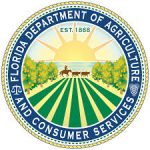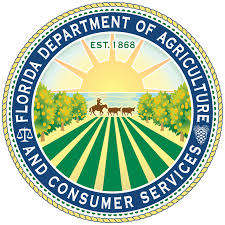 State Forester and Director of the Florida Forest Service Jim Karels has been named to the Florida Foresters Hall of Fame.
Overseen by the Florida Division, Southeastern Society of American Foresters, the Hall of Fame honors foresters who have made outstanding and significant contributions to the forestry profession in Florida, other states, or internationally.
"With Florida's year-round fire season and nearly half of our state covered in forests, our Florida Forest Service wildland firefighters and foresters under State Forester Jim Karels are a critical part of our Department family," said Agriculture Commissioner Nicole "Nikki" Fried. "Jim is both an exemplary leader and one of the foremost experts in the nation on wildfire suppression, prescribed burning, and land management. We are fortunate for Jim's service and leadership that goes above and beyond the call of duty to protect lives, property, and lands in Florida."
Election to the Florida Foresters Hall of Fame is the highest honor and recognition of professional service a forester may receive in Florida. Karels joins just 25 foresters previously receiving the honor.
"I am humbled by this recognition and grateful for the opportunity the Florida Forest Service has provided me to serve alongside some of the greatest partners, landowners, and industry leaders in the state and nation," said State Forester Jim Karels.
James R. "Jim" Karels began his career with the U.S. Forest Service in 1981 and joined the Florida Forest Service as a Forest Ranger in 1985. He served as Senior Forester, Forest Protection Bureau Chief, and ultimately was appointed Director of the Florida Forest Service and State Forester in May 2008.
State Forester Karels has served on a variety of national boards and associations dealing with wildland fire suppression and forest land management. He served as President of the National Association of State Foresters (NASF) in 2015, a member of Wildland Fire Leadership Council, Chair of the Southern Group of State Foresters, and a member of the state's Acquisition and Restoration Council. In 2013, he was called on by the state of Arizona to lead the review of the Yarnell Hill Fire which took the lives of 19 wildland firefighters.
In 2015, Karels received the Award of Excellence in General Forestry from the Southeastern Society of American Foresters. Last month, Karels was recognized by the NASF and the National Wildfire Coordinating Group (NWCG), receiving the 2019 Jeff Jahnke Current Achievement Award for Leadership and NWCG Paul Gleason Lead by Example Lifetime Achievement Award.
Among this year's inductees to the Florida Foresters Hall of Fame are foresters with notable careers in academia, state government, and business. Along with State Forester Karels, the organization is inducting into its Hall of Fame University of Florida professor emeritus Dr. Eric Jokela and president of F4 Tech Mark Milligan.
The Florida Forest Service, a division of the Florida Department of Agriculture and Consumer Services, manages more than 1 million acres of state forests and provides forest management assistance on more than 17 million acres of private and community forests. The Florida Forest Service is also responsible for protecting homes, forestland and natural resources from the devastating effects of wildfire on more than 26 million acres.