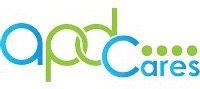 By Zoe Linafelt
Matt Hightower has been a greeter/host at Sweet Tomatoes in Sarasota since 1997. Four days a week, he greets every person who walks in the door and tells customers about the restaurant, the fresh food, any promotions, and featured menu items. He customizes his greeting for each customer, depending on where they're from or if they're a fan of a particular sports team, and he always encourages them to come back again soon.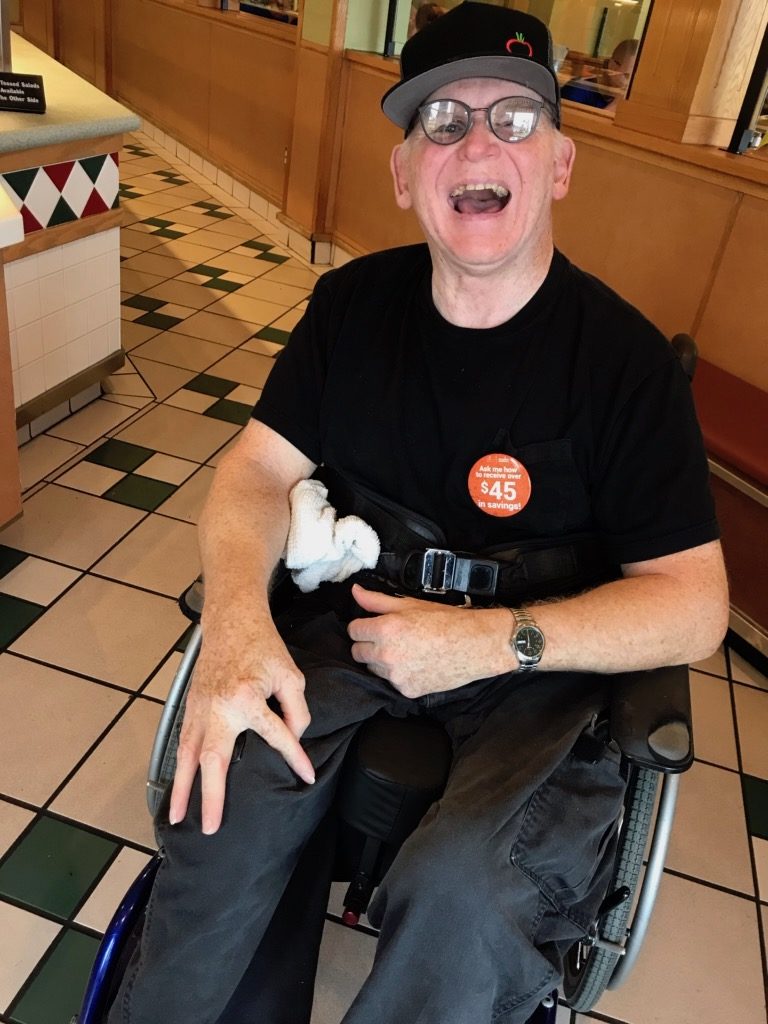 Hightower is very grateful for his job and proud to serve both first-time and returning customers. He is especially unique because he is one of only a few remaining Sweet Tomatoes greeters in the country. If he were to leave his store, that position would disappear. But Hightower has no intention of slowing down: "I am a seventh-generation Floridian. My mom taught me to work hard. I've never let a wheelchair define who I am. As long as I can physically keep working, I want to be here."
October is National Disability Employment Awareness Month, and APD is highlighting the workplace achievements of people with disabilities and the employers that hire them. Hightower has a developmental disability and receives services through the Agency for Persons with Disabilities.
General Manager Craig Fitzgerald reports that Hightower is upbeat and friendly and comes to work in a good mood. "You can always count on him. He always volunteers for things he can help with, and he always wants to learn something new. The customers go out of their way to write in about him, about how great he is. Some of them say that he's the reason they come."
For quality assurance, every Sweet Tomatoes location is periodically graded by an undercover third party. Fitzgerald says he can always count on getting full points for the "greeting" category if the monitor visits while Hightower is working.
While Hightower's mother encouraged him to always "save a little, spend a little," he chose to give back in a big way. It took him 10 years of saving spare change and tips from work in a metal can, but he finally donated about $1,000 to The Haven, a charitable organization that serves people with developmental disabilities.
Hightower's mother passed away four years ago. "I miss her like crazy. I just wish she'd have been there to see me put in my 22 years." He hopes his story can encourage others to find a job they enjoy, and he wants everyone to know that just because someone has a disability doesn't mean they can't work in the restaurant business.
APD supports people with developmental disabilities to live, learn, and work in their communities. The agency annually serves more than 55,000 Floridians with autism, cerebral palsy, spina bifida, intellectual disabilities, Down syndrome, Phelan-McDermid syndrome, and Prader-Willi syndrome. For more information about the Agency for Persons with Disabilities, visit apdcares.org or call toll free 1-866-APD-CARES (1-866-273-2273).