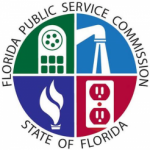 The Florida Public Service Commission (PSC) will hold a hearing on Thursday, October 17, to consider a stipulation on Tampa Electric Company's (TECO) petition to approve its third solar base rate adjustment (SoBRA) as part of its 2017 Settlement Agreement. All parties have signed the stipulation, which would resolve all issues in the case.
The hearing is scheduled for the following time and location:
Thursday, October 17, 2018
1:30 p.m.
Betty Easley Conference Center
Joseph P. Cresse Hearing Room (Room 148)
4075 Esplanade Way
Tallahassee, Florida
The hearing will be broadcast on the Florida Channel (check your local listings) and will be available online at floridapsc.com (look for the "Watch Live Broadcast" icon on the left side of the web page).
For additional information, visit floridapsc.com.
Follow the PSC on Twitter, @floridapsc.