Having performed on four continents and in more than 40 states, Michael Burritt, one of the world's leading percussion soloists, will perform at the University of North Florida, featuring his original compositions and performances with the UNF Percussion Ensemble at 6:30 p.m. Sunday, Oct. 27, in the Fine Arts Center, Building 45, Recital Hall, Room 1200.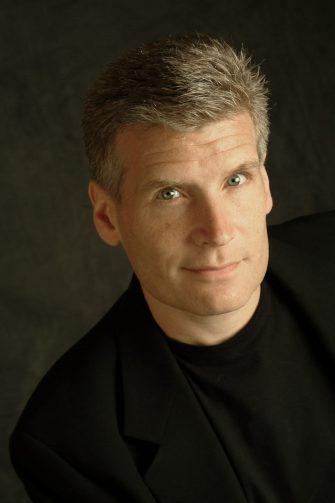 Burrit, professor of percussion at the Eastman School of Music, is in frequent demand, performing concert tours and master classes throughout the United States, Europe, Asia, Australia and Canada. In 1992, he presented his New York solo debut at Carnegie Hall and six years later, performed his London debut at Queen Elizabeth Hall.
Burritt has three solo recordings: "Perpetual," "Shadow Chasers" and "Waking Dreams" on Resonator Records label. He's published with Ludwig Music, C. Alan Publications as well as Keyboard Percussion Publications and is an artist/clinician plus product design/consultant for Malletech, where he has developed his own line of signature marimba mallets and model of 5.0 octave concert marimba.
He's active as a composer, with three concertos to his credit as well as numerous solo and chamber works for marimba and percussion. Burritt has extensive chamber and orchestral experience and has performed with the Chicago Chamber Musicians, The Chicago Symphony, Nexus, Third Coast Percussion and the Peninsula Music Festival Orchestra. He plays the marimba, vibraphone, pieces with electronic accompaniment and all percussion instruments.
The concert is free to UNF students and $5 general admission and will be preceded by a masterclass, which is free and open to the public, October 27 at 3:30 p.m. in the Recital Hall.
UNF Percussion will also have a concert, "Rhythm/Discovery," at 6:30 p.m. Wednesday, Oct. 30, in the Andrew A. Robinson Jr. Theater, Building 14A, next to the Fine Arts Center on campus. Cost is free for students; $5, general admission.
UNF is home to one of the most recognized performance-based music programs in the country. With an emphasis on American music and comprised of dedicated faculty members who are recognized artist/practitioners in their fields. UNF's School of Music offers a stimulating and personal atmosphere in which students can study and grow.
UNF is a nationally ranked university in Jacksonville, Florida, that is nestled on a beautiful 1,300-acre nature preserve, featuring six colleges of distinction as well as nationally recognized flagship programs, with 56 bachelor degree programs and over 75 areas of concentration.