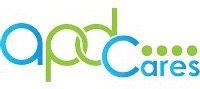 By Melanie Mowry Etters
Kenny Burnett is willing to hold down two jobs so that he is able to support his family and provide them with their own apartment. Burnett works in Ocala for the manufacturing company Signature Brand and has been with the company more than seven years. He joined Publix's team at the Grand Oaks Town Center about a year ago.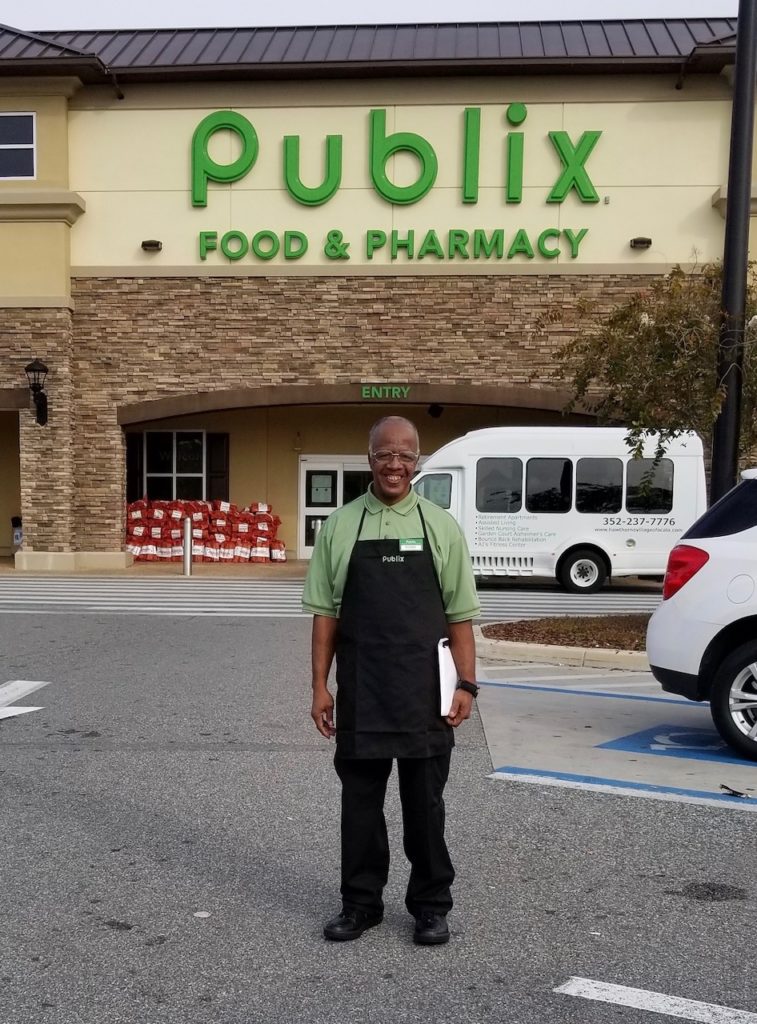 At Signature Brand, Burnett is able to work in many different positions because he has been there so long and knows what to do, such as manning the tip blister machine, packing and labeling boxes of products for shipment, and building and filling displays with product.
At Publix, he is a customer service clerk. His duties include bagging groceries, customer interactions, and assisting customers with taking groceries to their car and loading them, if requested.
Burnett said, "I like to help people, and having a job allows me to pay my bills."
Signature Brand Director of Operations Misty Hart said, "Kenny is a hard worker that never complains and is always willing to do whatever you ask of him. He is a pleasure to work with."
Burnett receives more praise from Publix Customer Service Manager Sara Sarandes saying, "Kenny brings his excellent qualities of dedication and hard work to the job. He is always productive and eager to get the task done. Kenny is always willing to help wherever needed with a great attitude."
Burnett has a developmental disability and receives services from the Agency for Persons with Disabilities (APD). October is National Disability Employment Awareness Month, and APD is highlighting its customers' workplace achievements.
Burnett said, "I like my supervisors and co-workers at both Signature Brand and Publix. They have helped me be successful at my job, along with my job coach. I definitely feel like I am part of the team at both Publix and Signature Brand, and I have made a lot of friends that have also become Natural Supports for me as well."
Burnett and his job coach communicate with his supervisors on his schedule, so he can meet the needs of both positions.
Burnett's goals are to continue in his successful employment to remain independent. He also wants to spend more time with his children. He enjoys taking his daughter out to dinner, going to the movies, and shopping.
Burnett's Job Coach, Courtenay Salem, said, "Kenny is such a hard worker. He just wants to work. He is an outstanding example of what employment should be. He is an excellent worker."
APD supports people with developmental disabilities to live, learn, and work in their communities. The agency annually serves more than 55,000 Floridians with severe forms of autism, cerebral palsy, spina bifida, intellectual disabilities, Down syndrome, Phelan-McDermid syndrome, and Prader-Willi syndrome. For more information about the Agency for Persons with Disabilities, visit APDcares.org or call toll free 1-866-APD-CARES (1-866-273-2273).