Perdue, Inc., a Suddath Company, won the title of 'Best Interior Design' in the Bold City Best competition, hosted by the Florida Times Union. Bold City Best is an annual competition that gives people in the Jacksonville community the opportunity to vote for their favorite people, places and businesses in more than 150 categories.
This marks the third award Perdue has received for its achievements in office design in the past year. Additional awards include Void Magazine's 2019 #1 in the 904 for Office Design as well as NAIOP's 2018 Northeast Florida's Design of the Year Award.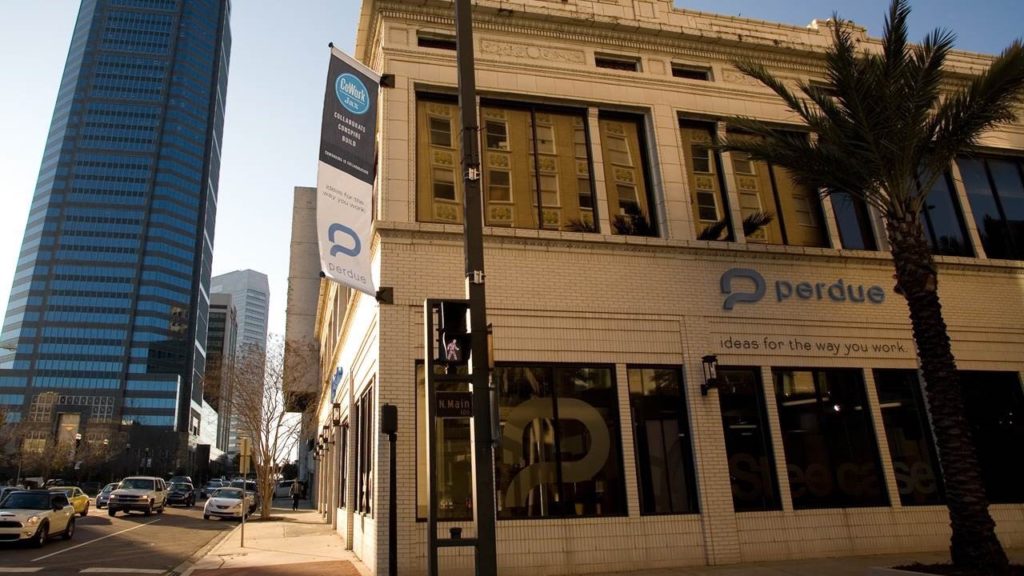 "Perdue is proud and humbled to receive this award," said Vincent McCormack, president of Perdue. "Our goal is to help organizations enhance their performance by providing the best-integrated workplace solutions. This award is a testament to our team's dedication to partnering with our clients to tailor their office environments to the way they work. Thank you, Jacksonville, for this great honor."
For more than 100 years, Perdue has provided innovative workplace solutions for organizations ranging from start-up entrepreneurs to Fortune 500 companies. In addition to being a proud part of the growing downtown Jacksonville community, Perdue also has an office in Tallahassee, Florida, and the Capital City Market in order to better serve clients across North Florida.
About Perdue
Perdue, Inc., a Suddath Company, is Northeast Florida's premier Steelcase dealer providing turnkey office furniture products and design services since 1916. Perdue helps businesses enhance performance by providing the latest methodologies in industry trends, a full range of services and modern technology tools for office furniture and design. Rooted in Jacksonville, Fla., Perdue was recently acquired by fellow Jacksonville based, 100-year-old company, The Suddath Companies. As the largest commercial mover in the U.S.A., the new partnership with Suddath provides Perdue customers with complete solutions to plan, furnish, relocate and support their ongoing business needs. Please visit perdueoffice.com to learn more.