Suddath®, a global leader in moving and logistics, is proud to have won the titles of 'Best Moving Company' and 'Best Place to Work' in the Bold City Best competition, hosted by the Florida Times Union. Bold City Best is an annual competition that gives people in the Jacksonville community the opportunity to vote for their favorite people, places and businesses in more than 150 categories.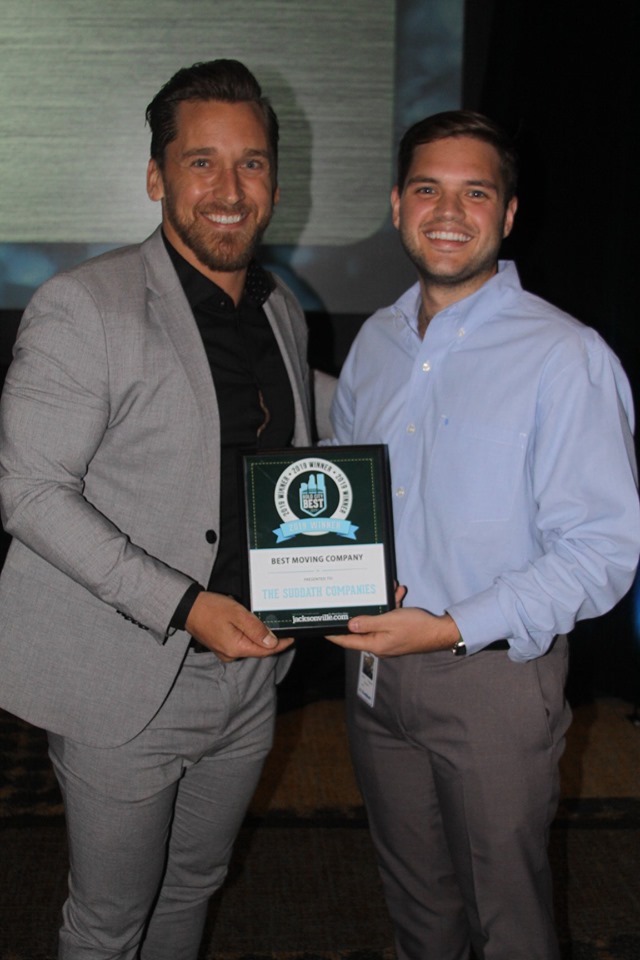 Suddath, founded and headquartered in Jacksonville, has taken the Bold City Best Moving Company award the past three years, winning the same title in 2017 and 2018.
"We are very honored to [once again] be voted Jacksonville's best moving company," said Dick Eschbacher, president and general manager for Suddath's Jacksonville branch. "It's extra special to win it as we celebrate our 100th year in business. The award reflects the personal care and relentless focus we have always placed on our customers. We work tirelessly to ensure they have the best possible experience, whether they are moving their home or relocating a business."
Suddath has been selected as a finalist for Best Place to Work for the past three years, winning the overall top spot in 2017 and 2019.
"It takes the best people in the business to deliver the superior customer experience our customers have come to expect in the 100 years we've been in business," said Heather McBride-Morse, Suddath's chief people officer. "We know that having happy, empowered employees leads to happy customers. I'm very proud that we have grown into an innovative global company, while still maintaining the close and caring family environment on which this business was founded a century ago."
Suddath was also a finalist for 'Best Storage Facility,' an award it won in 2018, while its recently-acquired office furniture and design services firm, Perdue, Inc., was awarded 'Best Interior Design.'
About The Suddath Companies
Suddath moves people, businesses, and products.
The Suddath Companies was established in 1919 and has grown into a nearly $600-million global transportation, relocation management and logistics company, serving 150 countries with 2,200 employees around the globe. With more than 30 locations and nearly 3 million square feet of warehouse space in the U.S., Suddath moves more than 70,000 households, including 30,000 military families each year, and is also North America's largest and most technologically advanced commercial mover. For more information, please visit suddath.com.