Chief Financial Officer (CFO) Jimmy Patronis today spoke at the Florida Chamber Foundation's Future of Florida Forum on cybersecurity and fraud, our state's economy, consumer protection measures, and supporting a culture of innovation in Florida.
CFO Jimmy Patronis said, "As a fourth-generation Floridian, I'm proud to say today that Florida's economy is very healthy and our future is bright. My top priorities to move our state forward include combating Florida's fraud epidemic and protecting our consumers from scam artists by bolstering cybersecurity measures. I thank the Florida Chamber for their work to advocate on issues important to business development and economic growth in our state and I look forward to working together to build a better, stronger Florida."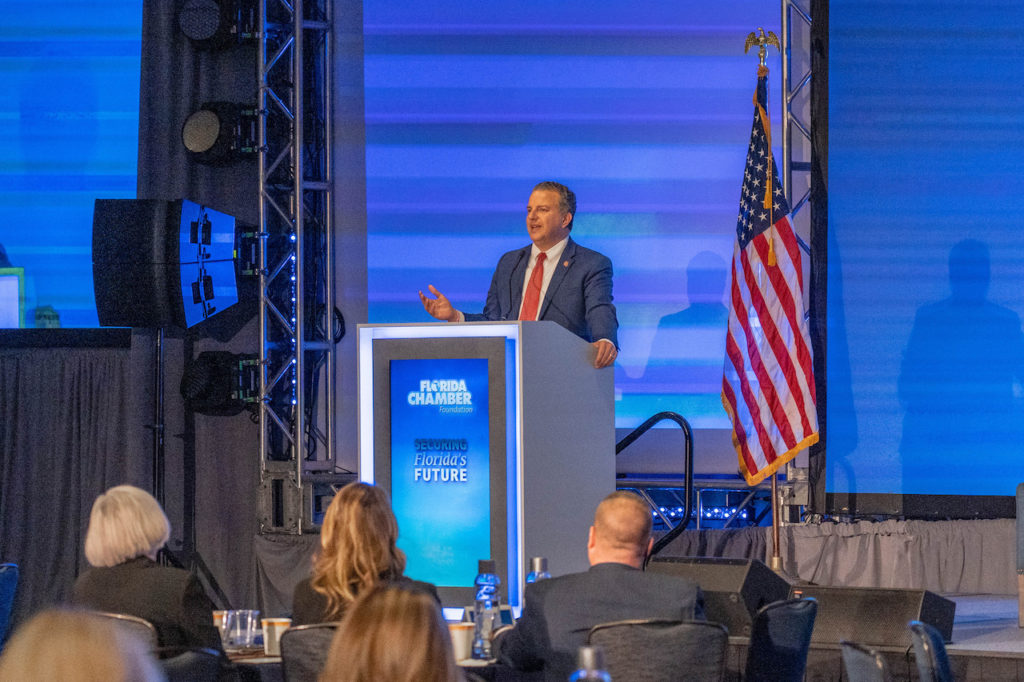 About CFO Jimmy Patronis  
Chief Financial Officer and State Fire Marshal Jimmy Patronis is a statewide elected official and a member of Florida's Cabinet who oversees the Department of Financial Services. CFO Patronis works each day to fight insurance fraud, support Florida's firefighters, and ensure the state's finances are stable to support economic growth in the state. Follow the activities of the Department on Facebook (FLDFS) and Twitter (@FLDFS).