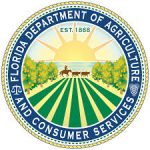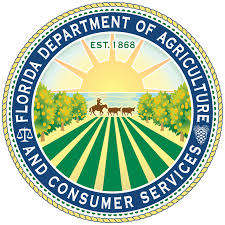 Commissioner Nicole "Nikki" Fried today addressed reporters and editors at the annual Florida Associated Press Legislative Preview. Her remarks focused on the vision she established upon taking office in January, the priorities she has accomplished and made progress on since then, and the work that continues in the legislative session and years to come. The full transcript can be found below.
---
Remarks for Associated Press Day
October 29, 2019
Good morning, I'm Nikki Fried. It's great to be here for our second AP Day.
I'd like to thank the Associated Press, and especially Brendan Farrington, for organizing this important event – and I'd like to also thank our entire Capitol Press Corps.
Without a free press, we cannot have a free nation. Your work is crucial to our state and country, now more than ever.
295 days ago, I was sworn in as Florida's 12th Commissioner of Agriculture and Consumer Services, and the first female elected to this office.
As I said last time I was before you, the people didn't elect me to continue the status quo — they chose me to take a fresh approach to governing and a new direction for our state.
In January, I shared with you my vision to modernize the Department of Agriculture and Consumer Services and take action on issues important to the people of Florida.
We spoke about some of my biggest priorities:
I promised to create a new state hemp program and build it the right way — providing farmers with a successful alternative crop, ensuring equality of opportunity, and making Florida the gold standard and national leader on hemp.
I promised to fix the failures of oversight in weapons licensing – increasing accountability, and ensuring everyone who applies to get a concealed weapons permit receives the full and complete background check required by law.
I promised to be an ally for Florida agriculture – helping our farmers and ranchers meet the challenges of the future and adapt to a changing environment and economy.
I promised to do my part to clean up our state's waters, and work towards reducing pollution into the water sources upon which our entire state relies.
I promised to take on climate change and energy issues – using our long-dormant Office of Energy to push for more renewable energy, more energy efficiency and conservation, and more action to address our climate crisis.
I promised the Panhandle that we'd do everything possible to help them recover from one of the most powerful hurricanes to ever strike North America.
I promised to raise awareness of food insecurity in our state, where nearly 3 million Floridians face chronic hunger, including more than 800,000 children.
I promised to fight for changes to our clemency system, which delays and denies justice to our fellow Floridians who have paid their debt to society.
And finally, I promised to elevate consumer services to the forefront of our Department — fighting fraud in all forms including gas pump skimmers, fraudulent charities, and telemarketing scams.
Many of these goals wouldn't be easy. But with new leadership, and the tireless efforts of our 4,600 employees, I'm proud to say that we've risen to the challenge, and our accomplishments speak for themselves.
From day one, we created a new spirit of transparency, accessibility, and diversity in our Department. One of my first changes was adding workplace protections for sexual orientation and gender identity, so that ALL of our employees know they are valued and respected.
I hired a Director of Diversity and Inclusion, an LGBTQ Consumer Advocate, and a Veterans Affairs Director, so that communities that hadn't previously had a seat at the table now had someone bringing their voices to the conversation.
Right away, we took on the issues in licensing, changed the culture, and asked people to push further. By appointing a 30-year veteran of law enforcement to run the Division, and with 25 new positions from the Legislature, we cut review times for concealed weapons permits up to 98 percent, while ensuring that ALL background checks are being done, period.
Earlier this year, I appointed the state's first-ever cannabis director. And after our first legislative session, we're on the verge of bringing a brand-new industry to the state of Florida.
With nearly unanimous support from lawmakers, we're building Florida's state hemp program from the ground up, into a model for the nation.
We established a new Hemp Advisory Committee to help guide development of the state's emerging hemp industry.
And thanks to the incredible work of many of our divisions, we've just released the final draft rules for the state hemp program, putting us on track to put permits in hand and seeds in the ground.
As I've said before, hemp's reclassification provides enormous opportunity for Florida, driving potentially tens of thousands of jobs, billions in economic potential, and a new crop with 25,000 uses in the years to come, in medicinal, industrial, consumer, construction, and other products.
I've also said before that no state in America is more vulnerable to the intensifying effects of climate change than Florida. Sea level rise alone threatens more than 30% of our coastline in the coming decades.
That's why this month, we took the first real steps towards much-needed action on climate change in nearly a decade.
Our Office of Energy presented the Florida Energy and Climate Summit, the first state-level summit to address climate change since 2008. We heard from leading experts on how to improve energy efficiency, increase sustainability, and create resiliency in both our electric grid and our communities.
Coming out of that summit, we released a comprehensive 76-page Florida Energy and Climate Plan with recommendations for the future. I encourage everyone to check out that plan at FDACS.gov/EnergyPlan.
Our waterways are the lifeblood of our state – we must conserve and protect them for generations to come. Every person and every industry in Florida relies on access to clean water.
That's why I prioritized the protection of Florida's waters by appointing a new Director of Agriculture Water Policy, under whose leadership we've taken bold steps to improve our water resource programs.
In the first 45 days after appointing our new director, we invested nearly $1 million to upgrade farm irrigation infrastructure in areas impacted by Hurricane Michael, and we're already seeing water quality and conservation improvements. We're just getting started on water.
Water, energy, and climate don't exist in a vacuum – our air matters too. That's why three weeks ago, I announced some of the biggest changes to Florida's prescribed burning program in nearly 30 years, adding air quality index and other enhancements to improve both air quality and public safety from wildfires. And we'll have a second phase with more improvements to come by year's end.
Because agriculture is Florida's second largest industry, with 2 million jobs and $137 billion in economic impact, I committed to supporting the people who feed our families, our communities, and our nation.
I created a new agriculture innovation committee, bringing together the best minds and some international trade partners, ensuring Florida leads the way in agricultural technology.
I also took our first trade mission to Israel in May, bringing back lessons on some of the world's best practices on water conservation, dairy, medical marijuana, harvesting, and fighting citrus greening and blue green algae.
And I also haven't been shy about holding this President accountable for his record on international trade and the economy.
His replacement for NAFTA, the USMCA, could cost Florida's seasonal produce growers nearly $400 million in lost revenue and up to 8,000 jobs lost. His tariffs on China have been devastating for our farmers, causing massive drops in Florida exports of timber, seafood, fruit juices, and other key products. And his trade wars have created uncertainty that our farmers – and all Floridians – just don't need.
So I've been vocal, traveling to Washington, meeting with members of Congress, calling and writing the President's Trade Representative, asking them to put Florida's, and America's, farmers first.
Because timber is Florida's biggest crop, and because it's the Panhandle's biggest economic driver, I've pushed the USDA and Secretary Perdue to recognize timber as a crop for insurance and grants, and to secure millions in federal funding to help Panhandle farmers struggling after Hurricane Michael replant, rebuild, and regain hope.
We've also succeeded at giving consumer protection the full measure of attention it deserves, because Florida has been the leading state for fraud for long enough.
This summer, we went on a seven-day, 21-stop tour around Florida, highlighting the risk of gas pump skimmers and credit card fraud, and pledging to create a new interagency task force to take on the criminals defrauding Floridians at the pump. We also worked to identify and stop more than 100 fake charities in the wake of Hurricane Dorian.
On that statewide tour, we also shined a light on food insecurity, meeting with nonprofits from Panama City to Orlando to Hollywood, and helping serve meals to children in need during the summer school break.
Last month, I launched the Florida Breakfast Challenge, incentivizing schools to serve more breakfasts to start the school day. And I've pushed back against the President's cuts to food stamps that would cause 3 million Americans to go hungry.
In 9 months' time, I've kept my promises, and we've accomplished a lot.
But it's not enough to sit back, rest, and reflect on what we've done.
If you know me – and if you've seen me at spin class – you know I'm not going to rest for even a moment. We've got a lot to do in this legislative session and the years ahead.
That starts with the most ambitious energy and climate legislation in Florida in a long time. These are reasonable proposals that will get new data and help our state make smarter decisions.
I've proposed two studies on how energy burdens impact low-income communities, and how infrastructure improvements can support battery storage technologies. I've also requested funding for a utility pilot project on grid storage and building a more resilient electric grid.
This bill will create a greenhouse gas inventory for state buildings – because to reduce emissions, we need to start with our own footprint.
I'm pledging to provide Florida's farmers with free energy and water audits, and to provide 80% cost share to help them afford and implement the latest conservation technologies.
I've also proposed grant programs to fund research and development on climate change mitigation, and agriculture, energy, and water sustainability and resiliency.
Finally, I've proposed establishing, for the first time, a flagship climate change research center at one of our state universities.
With greenhouse gases up 400% since 1950, and with the nation's third-highest energy consumption, there's no time to waste getting to work.
We're also taking MORE bold steps on our state's water. Best management practices, or BMPs, are how we manage water impacts across the state. My Department creates these practices, we enroll farmers and ranchers and verify their compliance, and DEP approves the practices and enforces any violations.
But many of these BMPs haven't been updated since the mid-2000s, despite newly available research and innovations. So we're rewriting and updating all our best management practices right now, to reflect the latest and greatest scientific standards, particularly for water conservation.
We also have a research committee with academic, industry, and environmental stakeholders to ensure we get this right, from reducing toxic blue green algae, to the effects of development and extreme weather.
But these efforts are understaffed and underfunded – that's why I'm asking lawmakers for 10 new field staff, to increase enrollment and on-farm verification, an area in which prior administrations have been lax, as well as additional cost-share funding to help farmers acquire the latest conservation technology.
Speaking of conservation, our farmers and ranchers are some of our best stewards of Florida's lands and waters. And one of our best tools is the Rural and Family Lands Program, which helps conserve natural agricultural lands for future generations.
While there are over $600 million in approved projects ready for funding, last year's request of $75 million was funded at zero. That's unacceptable. So, I'm asking lawmakers to do the right thing and fund this bipartisan conservation program at a reasonable $32 million this year.
On numerous trips to areas devastated by Hurricane Michael, I've heard from timber farmers that they're running out of time. So I'm excited to say that we expect nearly $8 million in USDA forestry grants in the weeks ahead to help clear some of the 1.5 million acres impacted by the storm – we'll have more to share on that soon.
Because our Florida Forest Service rangers and wildland firefighters have some of our state's toughest jobs, I've asked lawmakers for $17 million for Forest Service fire suppression equipment, and to replace aging firefighting aircraft that dates back to the Korean War.
Our legislation to address food insecurity and school nutrition includes implementing share tables at schools, which shares excess foods like extra milk with students in need, provides additional reimbursement for increased school breakfasts, and requires school districts to find ways to reduce food waste.
Speaking of food, we can all agree that Florida's farmers and ranchers are the best in the world. But they compete against unfair trade advantages in a tough global marketplace.
That's why the Fresh From Florida agricultural marketing program is absolutely critical to defending our farmers. The program has an incredible track record, with a $22 return on investment for every dollar spent, and creating hundreds of millions of dollars in revenue for Florida's food producers. So we really need lawmakers to hold the line on this very efficient, effective program.
Finally, when I pledged to clean up our state's concealed weapons licensing program, I did so with transparency, efficiency, and accountability in mind. We've accomplished a big part of that. And now, we're looking ahead to the next phase.
Our legislation here will enhance the concealed weapons licensing program by improving the standards.
This will include requiring fingerprint retention for all concealed weapons license renewals, so we close glaring loopholes dangerous to public safety, like out-of-state arrests.
Reducing the renewal period from seven years to five, the maximum length for which the federal government will allow fingerprint retention.
And requiring a concealed weapons license course at renewal, to ensure that everyone granted the statutory right of carrying concealed weapons is properly equipped to exercise that right.
These are common-sense public safety measures. And I believe they'll find bipartisan support in our legislature, including the Senate Infrastructure and Security Committee tasked with developing new firearm safety proposals.
Now, clemency is one area where we haven't done enough – and it's because we can't do it alone. There's a lot of noise in the system on clemency, from Amendment 4 to lawsuits. But here's the truth – clemency is an executive function, and we can make major changes right now.
I wrote to my Cabinet and Clemency Board colleagues on September 27, asking for a special meeting to adopt new clemency rules pending since January. Those rules would let us restore civil rights, right now, to Floridians who have waited for years after paying their dues.
Instead, this Clemency Board continues passing the buck. Under Governor Crist, over 155,000 Floridians had their rights restored. Under Governor Bush, over 76,000. Even under Governor Scott, more than 3,000 of our fellow citizens earned back their right to participate in society.
But so far this year, under this Clemency Board, four people have gotten their rights back.
That's not a typo. Four. People.
Every day that passes without new clemency rules is a disservice to our fellow Floridians who did their time, paid their restitution, and asked for mercy. We can change that, right now, and I'm going to keep fighting until we do.
As I said nine months ago, the responsibilities of this office are as vast and varied as the opportunities before us. As the only Democrat on Florida's Cabinet, I'm sure a lot of people in the process, and maybe even some voters, wondered how we would fare.
As I also said then, we're here for governance for the greater good, and to put state before party, science before politics, results before opinions, and build a better future for every Floridian.
In my nine months as your Commissioner of Agriculture and Consumer Services, I believe that's exactly what we've done.
Feeding our kids, promoting our farmers, building a hemp industry, protecting our water and air, pushing for cleaner energy, fighting climate change, restoring civil rights, and bringing accountability to weapons licensing shouldn't be Democratic or Republican goals. They should be Florida's goals.
We're on our way to delivering the change the people voted for. We're on our way to change that will keep Florida growing.
Thank you, and I'll take your questions now.