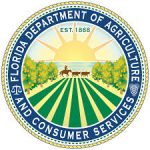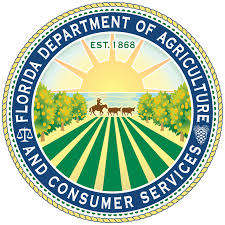 On the last day of National Farm to School Month, today the Florida Department of Agriculture and Consumer Services and Agriculture Commissioner Nicole "Nikki" Fried released the 2019 Florida Farm to School Annual Report, highlighting the impacts that partnerships between local agricultural producers and schools have on Florida's economy.
"One of my top priorities is ensuring our students can access fresh, nutritious meals. By providing Fresh From Florida nutrition in our schools, we can fight hunger and help children concentrate on learning," said Commissioner Nikki Fried. "Our Farm to School Initiative helps us support Florida's agriculture producers, fuel local economies across the state, and fight food insecurity. This year's report demonstrates that by working together, we can support healthy options for our students while strengthening our communities."
Florida growers contribute nutritious options for students through fresh fruits, vegetables, school milk, and other products. This annual report provides an overview of how Florida agricultural products are making an impact on school meals, and how the Farm to School Initiative enhances access to healthy choices, connects communities to local producers, and keeps taxpayer dollars local.
Major highlights from the 2019 Farm to School Annual Report include:
Florida Farm to School purchases in the 2018-19 school year contributed to$144,765,614 in total economic impact, including $30,429,315 in labor income, $7,277,128 in federal taxes, $3,168,504 in local and state taxes, and 639 jobs
Florida-grown products purchased for school meals had an estimated value of$64,106,312
Florida school districts purchased $7.6 million and 6,701,455 pounds of Florida-grown produce through competitively procured food service contracts
Cafeterias served over 221 million half pint units of Florida milk, valued at $55.3 million
More than $340,000 of Florida beef, poultry, and egg products were sourced for school meals
Top industries supported by Florida Farm to School purchases include dairy cattle and milk production, fluid milk manufacturing, and fruit farming
Florida Farm to School purchases increased by $5 million in 2018-19, with an increase in overall economic impact of $12.3 million
The full report can be found here on the Florida Farm to School Initiative website at FDACS.gov/FarmtoSchool.
Florida's Farm to School Initiative works to increase Florida products service in schools, offer healthier options for Florida's children, and get students involved in nutrition and agriculture education through school garden activities.