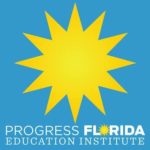 Progress Florida Education Institute has launched a social media campaign in both English and Spanish to educate Floridians about self-managed abortion using medication. The centerpiece of the campaign is a nearly six-figure ad buy on Facebook featuring three short videos as well as an accompanying self-managed abortion website.
The three videos, "Abortion on Our Terms", "Times Have Changed" and "Home", are already reaching hundreds of thousands of Floridians. All three videos may be viewed at the link below:
"Threats to reproductive health care are on the rise, whether it's state-imposed abortion bans or legal attacks against Roe v. Wade," said Amy Weintraub, Reproductive Rights Program Director for Progress Florida Education Institute. "But the potential of self-managed abortion with pills creates a vision of what abortion access could and should look like – one that gives the individual control."
Today there are safe and effective options for ending a pregnancy that were not available in the pre-Roe era, including medication abortion. Research demonstrates that with quality pills, accurate information and back up care in the rare circumstances it is needed, people can self-manage their abortion.
"With this campaign, we're sending a powerful message that all Floridians should have access to affordable abortion care that fits their individual needs, and today that includes accessing abortion medication on their own and managing it in the privacy of their homes, in addition to abortion care in clinics," said Weintraub.