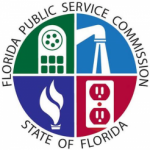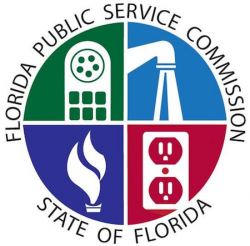 To avoid excessive customer rate shock, the Florida Public Service Commission (PSC) today approved a stipulation offered jointly by Florida Public Utilities Company (FPUC) and the Office of Public Counsel, which represents Florida's consumers.  The "Storm Interim Stipulation" will help cover the electric utility's restoration costs from Hurricane Michael, a Category 5 hurricane that caused extensive damage to FPUC's facilities in its Northwest Division.
The approval allows interim recovery of the storm costs to begin in January 2020, to coincide with an anticipated drop in fuel costs that would have been reflected on customer bills.  It avoids a rate increase a few months later by offsetting the new storm costs against the decrease in fuel costs, providing rate continuity rather than inordinate bill fluctuations that are unpopular with customers.
To protect FPUC customers, the storm cost recovery revenues will be collected subject to refund of any excess when actual storm restoration costs are determined in a future evidentiary hearing.
"Given the scale of damage to FPUC's service area and the huge economic impact on these communities, we found the stipulation serves the public interest and is necessary so the utility can continue delivering reliable service to its customers," said PSC Chairman Art Graham.  "It provides the company with interim relief while protecting customers, since the charges are subject to refund after further review."
In its August 7, 2019 petition, FPUC requested a revenue increase to recover $69 million in costs associated with Hurricane Michael storm restoration.  With the PSC's approval today, beginning in January 2020, a monthly bill for an FPUC residential customer using 1,000 kilowatt hours will be $136.78, an increase of only $0.34 from the current bill.
FPUC serves approximately 32,000 customers, across two divisions, one on Amelia Island (NE Division) and the other serving a largely rural service territory in the north central Panhandle (NW Division).
For additional information, visit floridapsc.com.
Follow the PSC on Twitter, @floridapsc.