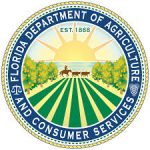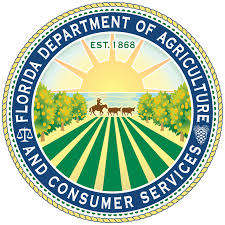 Agriculture Commissioner Nicole "Nikki" Fried today announced that the U.S. Department of Agriculture has allocated $380.7 million in federal block grant funding for Florida farmers devastated by Hurricane Michael, including direct relief for timber producers. The Florida Department of Agriculture and Consumer Services will administer the USDA block grants alongside the Florida Division of Emergency Management.
Through consistent engagement with USDA officials, Florida secured nearly half of the $800 million in federal block grant funding announced today for Florida, Georgia, Alabama, and North Carolina disaster relief programs. The funds will compensate timber producers for lost value of their crop damaged by Hurricane Michael, helping them clear downed trees and replant. Block grant funding will also help producers repair and replace irrigation infrastructure damage from Hurricane Michael.
The application process for timber producers to receive the grant funding will be finalized in the next several weeks.
Click here or above to watch Commissioner Fried's video announcement
"This funding is a huge victory for Florida's timber producers. Since January, we've been working closely with USDA to secure relief for our timber industry, whose resilience in the year following Hurricane Michael has been extraordinary," said Commissioner Nikki Fried. "In the coming weeks, our priority will be moving this funding forward, so that timber producers can have checks in hand and trees in the ground. Thank you to the USDA and Secretary Perdue for helping us put Florida's farmers first."
"We are truly grateful to Secretary Perdue and the USDA for this historic timber landowner recovery program," said Jim Karels, State Forester and Director of the Florida Forest Service. "Forests play a vital economic and ecological role in the Florida Panhandle, and this program will help landowners mitigate the devastating loss due to Hurricane Michael, reforest their land, and rebuild their livelihoods."
"Timber's inclusion in the block grants provides the help and the hope that the Panhandle sorely needs right now," said Florida Forestry Association Executive Vice President Alan Shelby. "Although it won't make forest landowners whole, it will make a tremendous difference in their ability to begin recovery and move forward with clean-up and reforestation. This would not have happened without the help of Commissioner Fried, State Forester Jim Karels, Florida's Congressional delegation, and the entire team of people who stepped up on forestry's behalf. Thanks to their dedication, the future looks much brighter for the Panhandle's forest community."
Timber is the leading industry in the Florida Panhandle, and suffered a $1.3 billion economic blow from Hurricane Michael. An estimated 550 million trees, weighing 72 million tons, were damaged or destroyed by the massive Category 5 hurricane. Clearing downed timber can cost $2,000 per acre, compounding the crop's financial loss.
Since taking office in January, Commissioner Fried has been a consistent voice for Florida's timber industry. Fried has made several trips to affected Panhandle timber communities, including leading tours of lawmakers through the devastated areas. She has also visited Washington to urge that the state's Congressional delegation fight for timber disaster assistance, and is requesting $27.5 million from state lawmakers to support forestry in the 2020 legislative session.