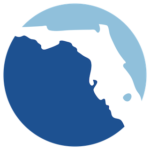 The Florida Office of Financial Regulation today announced that Ben A. Handa has been sentenced to five years in prison for his role in a mortgage fraud scheme. He was also ordered to pay $180,000 in restitution. The sentence follows a plea of "no contest" in February 2019.
Alex Toledo, OFR Acting Bureau Chief of Financial Investigations, said, "Thank you to our investigators, the Collier County Sheriff's Office, and the Office of the State Attorney for the 20th Judicial Circuit for their hard work in stopping this scam and bringing this criminal to justice. We will continue to fight to protect Floridians from financial fraud."
The OFR investigation revealed that Handa forged and filed a quitclaim deed, falsely giving him ownership of a single-family home in Naples, valued at more than $375,000. Then, he fraudulently obtained two mortgages against the property totaling more than $180,000, representing in his loan application that the property was generating rental income from a lease. Handa used the mortgage loan proceeds for his personal expenses.
The Collier County Sheriff's Office assisted with the investigation. Tino Cimato, Assistant State Attorney, with the State Attorney's Office, 20th Judicial Circuit prosecuted the case.
Floridians are encouraged to look out for financial scams. If you suspect questionable financial business practices, please file a complaint online at flofr.com, or by calling (850) 487-9687.
The Florida Office of Financial Regulation provides regulatory oversight for Florida's financial services providers. Our mission is to protect Floridians, promote a safe and sound financial marketplace, and contribute to the growth of Florida's economy with smart, efficient and effective regulation of the financial services industry.