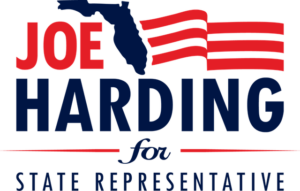 The Joe Harding Campaign today announced the endorsement of the Gator Fire Council, the Professional Firefighters of Ocala, and the Gainesville Professional Firefighters, increasing the total number of Firefighter groups endorsing Harding to five. Harding has previously announced the endorsements of the Levy and Marion County Firefighters.
"We believe Joe Harding demonstrates the true understanding of the challenges facing Firefighters, Paramedics, and all first responders due to the rigorous nature of our profession," said Gator Fire Council Vice President Jay Boardman. "We also believe Joe Harding possesses the leadership qualities and conservative values needed to protect our rights as first responders and American citizens."
The Gator Fire Council represents over 1,500 Firefighters and Paramedics in North Central Florida. The Council covers Alachua, Bradford, Clay, Citrus, Lake, Levy, Marion, and Putnam counties. They also have members from Florida's Forestry Firefighters S-20 and The Villages Firefighters.
"Floridians want to feel safe in our communities," said Joe Harding. "We owe it to these courageous men and women, who stand up for us every day, to stand up for them in Tallahassee, and that's just what I'll do."
The Gator Fire Council, the Professional Firefighters of Ocala, and the Gainesville Professional Fire Fighters join State Representative Stan McClain, the Levy County Firefighters, Levy County School Board member Ashley Clemenzi, Levy County Tax Collector Linda Fugate, Levy County Commission Vice Chair Matt Brooks, Williston Mayor Jerry Robinson, Belleview Mayor Christine Dobkowski, and the Marion County Firefighters in endorsing the Harding campaign.
About Joe Harding for State Representative
Joe Harding, a conservative Republican and seventh generation Floridian, is a small businessman who was born and raised in Williston. Harding's priorities are ending illegal immigration, outlawing sanctuary cities, and supporting agriculture. Also topping his agenda are defending Second Amendment rights, protecting all human life, and addressing skyrocketing health insurance and prescription drug costs. Harding learned the value of hard work and good stewardship of resources in his large family of eleven children, raised by his pastor father and homeschooling mother. While studying construction management at Florida International University, he worked multiple jobs to support himself, eventually working his way up into demanding project management roles. Currently, he owns and operates a lawn maintenance company and a horse boarding and training facility. Harding and his wife, Amanda, have four children. District 22 includes Levy County and part of Marion County.
ON THE WEB:  www.JoeHarding.net
Paid by Joe Harding, Republican, for State Representative