By Amiracle Grant
Florida A&M University (FAMU) junior biology student Aaliyah Brown had the opportunity to be immersed in an innovative, professional development healthcare program this past summer at the Bluford Healthcare Leadership Institute (BHLI).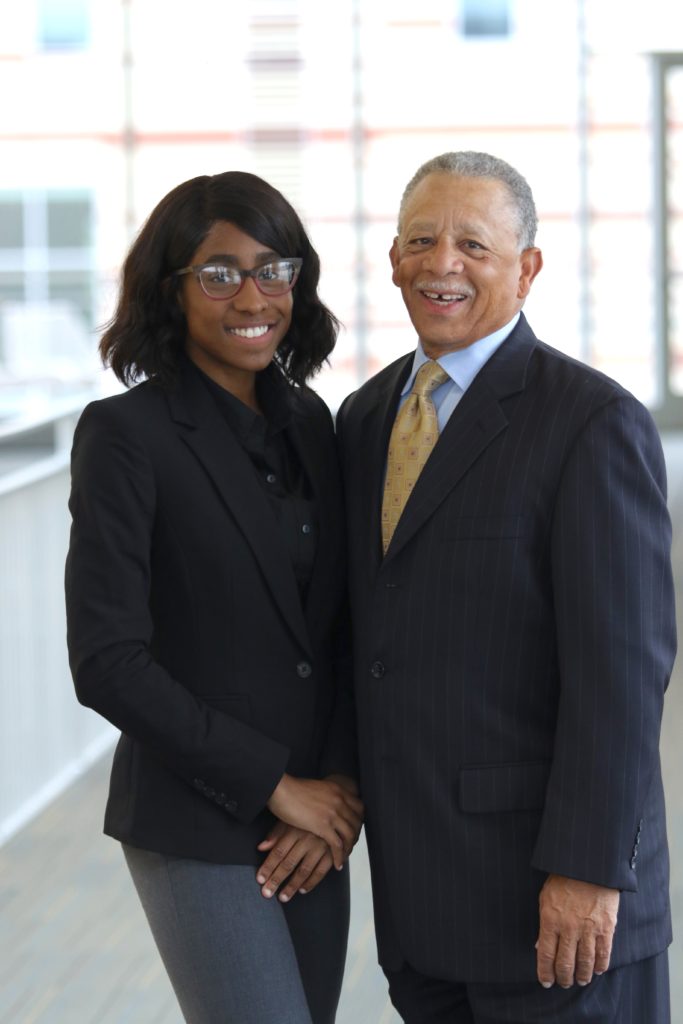 BHLI is an executive leadership development program designed to cultivate the healthcare leaders of the future who will serve to eliminate disparities in health care. Brown, a Brooklyn, N.Y., native, was one of 14 students selected to participate in the 2019 BHLI cohort.
"The Bluford Health Leadership Institute has taught me the true meaning of lifelong learning, and leadership. My conversations with world-renowned executives within healthcare, technology, and business has inspired me to delve beyond success, and into adding value to others," said Brown.
Brown spent over two weeks in Kansas City, Mo., where she received a comprehensive overview of health care leadership from leading executives in the field.
FAMU alumni Qiana Thomason, vice president of Community Health at Blue Cross and Blue Shield of Kansas City, Mo., and Nahshon Deering, of the Facilities Management Group at Atrium Health, joined a host of national health care and business leaders to share their professional experiences and leadership principles with the 2019 BHLI class.
"The curriculum has exposed me to the dynamic needs of vulnerable populations, and in innovative ways to meaningfully serve my community," said Brown.
BHLI was founded by John W. Bluford III, a veteran healthcare executive and former president/CEO of Truman Medical Centers in Kansas City, Mo.