Chief Financial Officer (CFO) and State Fire Marshal Jimmy Patronis honored Florida firefighters who lost their lives in the line of duty during the annual Fallen Firefighter Memorial Ceremony at the Florida State Fire College in Ocala. CFO Patronis was joined by family members of fallen fire service personnel from across Florida to memorialize firefighters Barry Boulton, Sr. Lieutenant, Plantation Fire Department; Brad Gregrich, FF/EMT, DeSoto County Fire Rescue; and Robert D. Tabor, Forestry, Rayonier Corp.
CFO and State Fire Marshal Patronis said, "Today, I was humbled to honor the lives and legacies of Florida's fallen firefighters. Becoming a firefighter isn't a job – it's a calling. These heroes go into this profession knowing the dangers and the unknown risks. A choice to set aside their personal safety, their time, and their family to protect others and they did it with a courage and commitment that left a lasting impact on the entire world around them.
"To the families who have lost a firefighter, there are no words to replace their presence. I hope that today, in some small way, shows our gratitude for these heroes who went too soon. I'm forever humbled to honor the memory of those who gave their lives to protect our communities and their sacrifice will never be forgotten."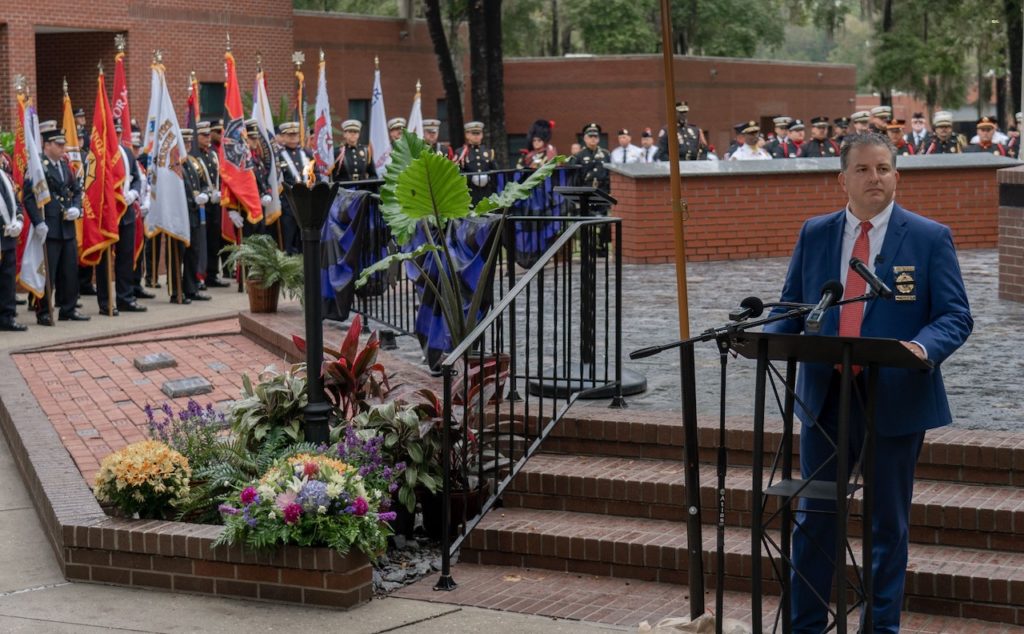 About CFO Jimmy Patronis  
Chief Financial Officer and State Fire Marshal Jimmy Patronis is a statewide elected official and a member of Florida's Cabinet who oversees the Department of Financial Services. CFO Patronis works each day to fight insurance fraud, support Florida's firefighters, and ensure the state's finances are stable to support economic growth in the state. Follow the activities of the Department on Facebook (FLDFS) and Twitter (@FLDFS).