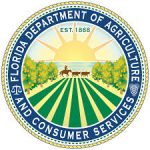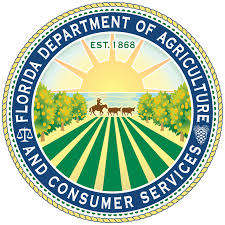 To fight against food insecurity, the Florida Department of Agriculture and Consumer Services (FDACS) and Agriculture Commissioner Nicole "Nikki" Fried today launched the Hunger-Free School Campus program. The new initiative encourages schools to help fight chronic hunger on their campuses and in their communities.
"Chronic hunger has a statewide impact, directly affects our communities and economy, and limits our children's ability to succeed," said Commissioner Nikki Fried. "That's why one of my top priorities is fighting food insecurity and ensuring families across our state can access fresh, healthy nutrition. Florida's schools are a natural partner for expanding access to healthy foods and nutrition education. For many of Florida's children, school meals may be the only meals available. With more schools as Hunger-Free School Campuses, we can tackle food insecurity that holds Florida's children and families back."
850,000 of Florida's children suffer from food insecurity & chronic hunger.

Today, we're launching the @FDACS Hunger-Free School Campus program. Schools can earn Gold, Silver, or Bronze status & earn $1,000 towards their efforts.

To learn more, visit https://t.co/OjWwT0FwLt. pic.twitter.com/gaLup2FMDD

— Commissioner Nikki Fried (@NikkiFriedFL) November 15, 2019
2.8 million Floridians, and 1 in 6 American families, suffer from food insecurity, including 850,000 children in Florida. More than 22 percent of children in Florida experience insufficient or inconsistent access to safe, nutritious food. The Hunger-Free School Campus program will work with schools to implement a variety of initiatives proven to reduce food insecurity.
In Florida, half of students participating in school lunch also eat school breakfast. Programs like alternative breakfast and non-pricing service models increase access to school breakfast, and are one of the ways schools can become qualified to receive Hunger-Free School Campus designation. A list of other qualifying activities is below. Schools that enroll in the program will be recognized at the Bronze, Silver, or Gold level depending on the hunger-reducing activities and programs they've initiated. The first 20 schools to achieve Gold status will receive $1,000 to fund their continued efforts to improve food access on campus.
Teachers, school administrators and foodservice professionals, students, and parents can learn how their school can become a Hunger-Free School Campus by visiting FDACS.gov/HungerFreeCampus.
Hunger-Free School Campus Background Information:
To be designated a Hunger-Free School Campus, a school must complete at least seven of the items below:
70% Breakfast Participation – At least 70% of students participating in lunch participate in breakfast service annually
70% Lunch Participation – At least 70% of students participate in lunch service annually
Universal Free Breakfast and/or Lunch
Special Provision Implementation – Participate in the Community Eligibility Provision, or Provision 1, 2 or 3
Alternative Breakfast – Offer breakfast After the Bell, Breakfast in the Classroom, Second Chance Breakfast
Share Table – Provide a space for students to place uneaten, unopened food items they don't want for other students to consume
Healthy School Team/Local School Wellness Policy – Addresses food insecurity on the school campus
School Garden – Utilize a school garden to teach students about agriculture, nutrition and food access
Food Pantry – Host a food pantry or partner with a local food bank or food pantry
Backpack Program – Ensure students have enough food during the weekend and school breaks
Community Education – Provide information to staff and families about local resources available to those that may be food insecure
Gleaning – Coordinate a gleaning as a team building event for staff or field trip for students
Food Drive – Host annual food drive to collect shelf stable foods to donate to a food pantry
Summer BreakSpot Sponsor and/or site – Provide meals to children throughout the summer when they don't have access to the National School Lunch Program
After-school Snack Program – Ensure students have access to nutritious snacks after the school day has ended
At-Risk After-school Meals Program – Provide meals during school breaks and during the school year
Fresh Fruit and Vegetable Program – Participate in the program to provide students fresh fruits and vegetables